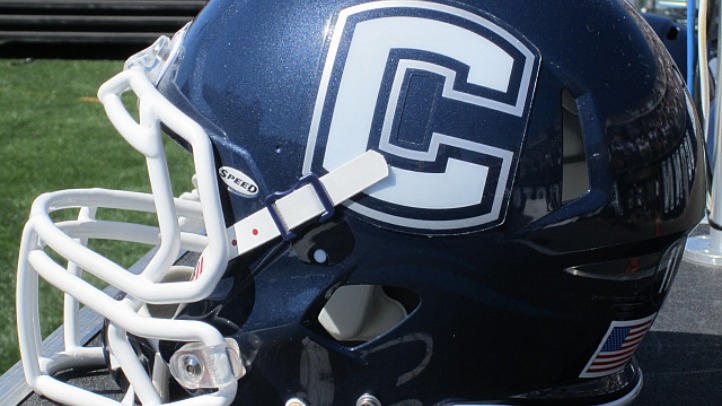 Athletic director Warde Manuel said recently that "Every season is important and when you don't win whether it is one season, two seasons you have to get down to the work and make things happen."

Part of making things happen included giving assistant coach George DeLeone something to do other than calling plays. It also means finding players that make the Huskies better. And that brings us to this Big East recruiting update, courtesy of ESPN.com Big East blogger Matt Fortuna.

Here's what he has for UConn, three weeks out from national signing day.

Current commitments: 18

Spotlight: Three-star OG Kyle Schafenacker (Fort Lauderdale, Fla./Saint Thomas Aquinas). Schafenacker "is a tough, nasty competitor with the playing strength and strong hands needed to control and knock defenders off the ball when drive blocking," according to ESPN's scouting report.

ESPN150 commitments: 0
ESPN300 commitments: 0

Good news: UConn has 18 recruits, which is more than Syracuse, Louisville, Cincinnati, and South Florida.

Bad news: there are no top-150 recruits, or top-300 recruits, according to ESPN's recruiting service. And recruiting in-state could even tougher now that Steve Addazio is the new Boston College coach. As the New Haven Register's Jim Fuller pointed out recently, "Addazio did a remarkable job landing Connecticut prospects when he was an assistant coach at Florida and he figures to go head to head with the Huskies for top Nutmeg State players in the coming years."

Almost as troubling as the lack of top-tier recruits, the only programs to land players in the top 300? Louisville, Rutgers and Pitt. A year from now, all will have left the Big East for greener pastures. So in one sense, not only is Pasqualoni coaching for his job in 2013, how the Huskies play affects not only the program's future, but the future of the conference.