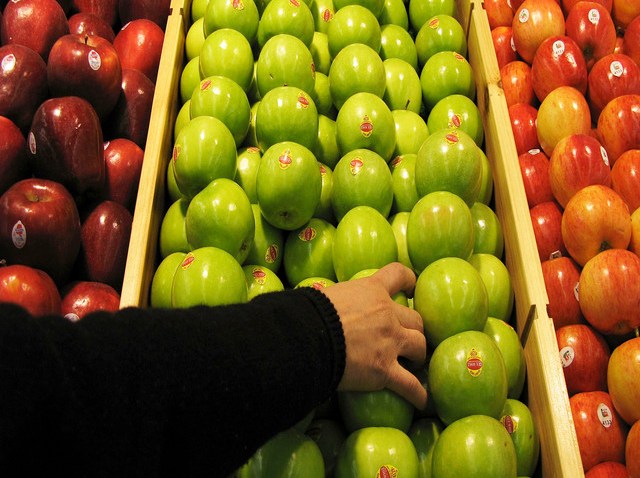 AN APPLE A DAY: The preaching powers of apples seem to far outweigh their obvious health benefits, but who knew this old wives' tale would suddenly seem so painstakingly relevant? emerginC challenged and succeeded with revealing the skin benefits of Swiss and Cider apples that kick all those antioxidant "super fruit" competitors to the curb. Their Protocell skin and eye creams combines rare and organic Swiss apple stem-cells and French cider apples' oil, seeds, and peal to create shockingly supple, firm, and vibrant skin results. Find emerginC's newest apple-infused discovery online for $90/Protocell skin cream, $65/Protocell Eye.

STEEL MAGNOLIAS... AND GOLD, AND SILVER, AND PLATINUM: Get your tools out of the gardening shed ladies! - And by tools, we mean your Amex and Visa card, and by gardening shed we mean, wallet. Obviously. Because the Brick Walk Promenade in Fairfield has a new resident, Magnolia, a boutique that is blossoming over with prize-worthy finds. From being the exclusive Connecticut retailer to carry coveted Italian artisan, Sermoneta, leather gloves to a seriously credit-max-worthy variety of fine and fun jewels from Gerard Yosca, Stephen Dweck, and Kenneth Jay Lane - just to name a few. Sales include 50% off all Erik Jatvis handbags and select variety of cashmere fineries for under $200. Visit Magnolia today, or on Tuesday the 18th, for their "Tinis and Tartlets" Grand Opening party from 7 to 10 PM.

WELL, I BROKE IN MY PURPLE CLOGS: Ashley Olsen has been spotted one too many times (trust us, once was more than enough) wearing woven wedge clogs. There's a certain novel, I-received-these-from-my-sweet-deluded-Dutch-aunt, appeal to them, we suppose, but considering they're not the gifting tactic of a quirky relative of our own, we see little room for them in our wardrobe. However, if you're seeking to channel your inner-Olsen, the clogs come from Henry Cuir (which is such a shame, because we're used to him making such GOOD shoes) and we found them online at Zieben Mare for $250.