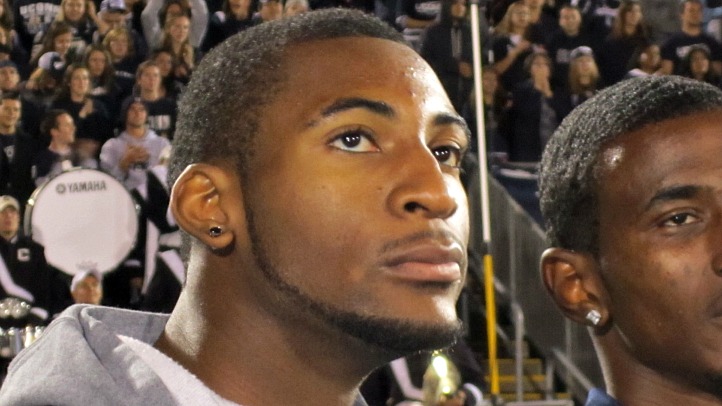 University of Connecticut freshman Andre Drummond has made it official.
After one year at UConn, he is making himself available for the 2012 NBA Draft and foregoing his final three seasons of college eligibility.
"My family and I feel that this is the right time for me to take the next step in my basketball career," Drummond said in a statement. "It has always been a goal of mine to compete against the world's best players and that is one of the big factors for me in making this decision. Although I was only at UConn for one year, the experience I gained playing against the best competition at the college level greatly helped me prepare for what I will face as I pursue a career as a professional."
The 18-year-old from Middletown is expected to be a top five pick in the draft, when it happens on June 28 in Newark, New Jersey.
"I truly enjoyed my whole college experience and I hope to return in the future to earn my degree," Drummond said. "As a kid from Connecticut, playing basketball at UConn in front of hometown fans for me was a dream come true."
"Andre is a developing player with unlimited potential and his projected position in the draft is as good as almost any player I've ever had," UConn coach Jim Calhoun said. "Very few players get such a tremendous opportunity, and he's got to take advantage of it."
"I really appreciate the time and effort that Coach Calhoun and the whole coaching staff at UConn put in to help me improve my game," Drummond said. "I also want to thank our tremendous Husky fans and my teammates. I have developed strong relationships at UConn that will be part of my life forever."
Sophomore Jeremy Lamb earlier this week decided to leave UConn and enter the draft.