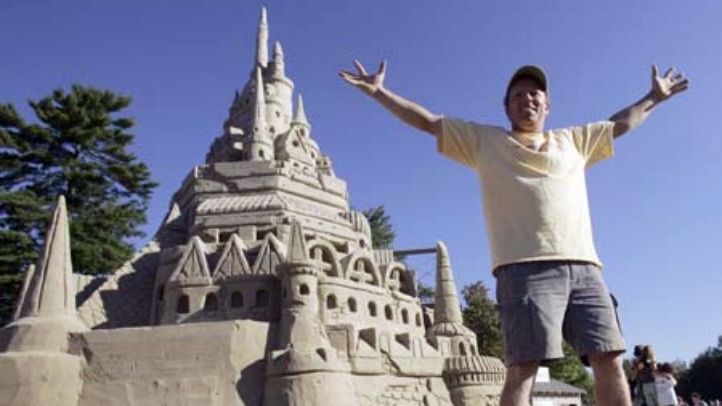 Mother Nature is pulling quite an April Fools' prank on Ed Jarrett.
Snow could be falling as he tries to break the Guinness World Record for the tallest sandcastle.
Starting on April 1, Jarrett will attempt to build a 35-foot sandcastle at Winding Trails in Farmington -- and he's going to need thousands of people to help him do it.
"It's going to take a lot of sand, a lot of people, and a lot of hours, but we will be victorious," Jarrett said.
He's not just doing it for the glory, either. The Jarrett's Castle event will raise money for multiple charities, including Save Walton Pond, Special Olympics Connecticut and UConn Children's Cancer fund.
Volunteers who help build the sandcastle can also select a charity of their choice to receive the pledges they collect.
Jarrett has experience breaking sandcastle records. In 2003, he broke Finland's record with a 29-foot, 3-inch creation, then broke his own record in 2007, with a sandcastle 31-feet, 7-inches tall.
To learn more about the Jarrett's Castle and how to get involved, go to TallestSandcastle.com.