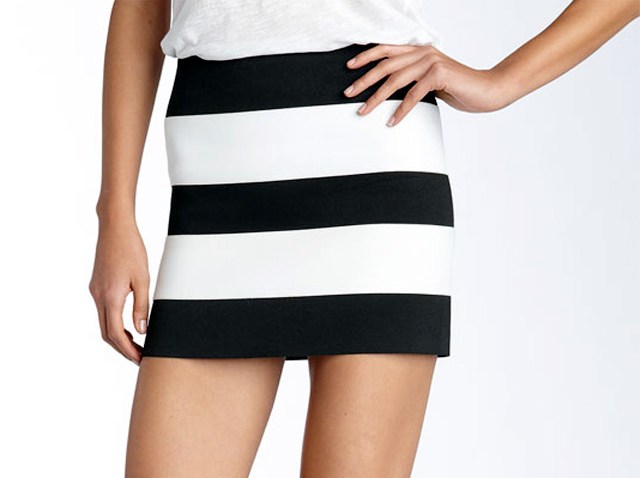 SKIRT SHOW: We all fell in and out of love with the Hervé Léger never-ending comeback of the bandage dress. However, the practicality of owning a $900 neon colored Ace Bandage never really caught on with us, no matter how much it appeared to smooth out every bump and bulge of our bodies. But when Pleasure Doing Business and their tightly wound knit bandage skirts showed up on our radar for under $100 each, we had to reconsider our feelings on the trend.

We love the Black and White Stripe Mini Skirt with extra wide black and white bands. With rubber making up at least 35 percent of each skirt's material, this miniature wonder pulls and gives in all the right places for a tight fit that's forgiving.

BUY IT: Buy the Pleasure Doing Business collection, including the Black and White Tripe Mini for $88, at Nordstroms in West Farms.