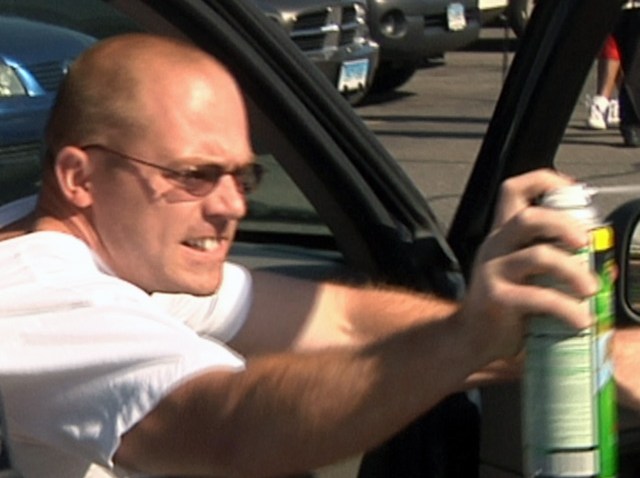 Sean Quail is accused of accepting stolen beer from Omar Thornton, the man who killed eight co-workers at Hartford Distributers, in Manchester, on Aug. 3. Quail also later sprayed insecticide at reporters outside a courthouse.
Last week, he asked for a special form of probation, called accelerated rehabilitation, the Journal Inquirer of Manchester reports.
Quail, 33 of Enfield, and his wife, Christy, were charged with misdemeanor larceny last August and are accused of accepting stolen beer from Thornton.
Christy Quail was granted accelerated rehabilitation in October. If a judge approves Sean's request, the charges against him will be erased if he completes a probationary period.
No one was seriously hurt in the Aug. 17 bug spray incident outside Enfield Superior Court.

Copyright AP - Associated Press