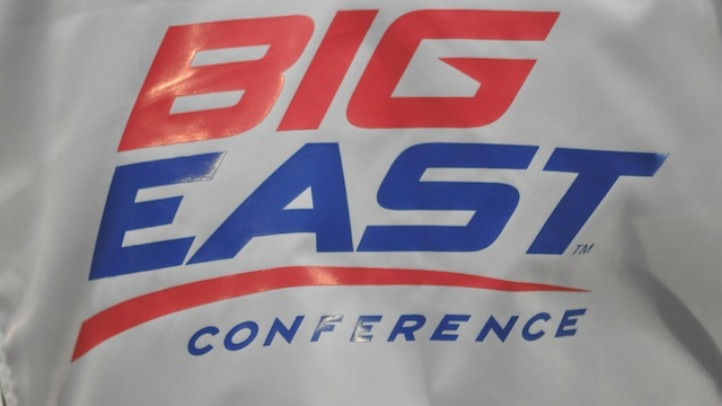 When the conference we currently call the Big East gives up its name to the Catholic 7 -- those seven non-football-playing schools set to bolt for their own league by this summer -- it will need a new one. And according to ESPN, the frontrunner is the American 12.

Never mind that there are just 10 schools (their won't be 12 until 2015), the latest iteration of this ever-changing conference now has a name that reflects the national make-up of its members ("SMU" and "Big East" didn't make sense on a number of levels, the least of which being that the school is located in Texas).

Details via ESPN's Brett McMurphy:
The name has not officially been approved by the league's presidents. The conference also is considering several other names, sources said.

However, Covington & Burling, the conference's law firm, purchased and registered the domain name America12.org on Tuesday, according to WhoIs domain-registration data.

The Big East's law firm also registered other variations of America 12 on Tuesday, including America12Conference.com, America12Sports.com, American12.org, American12conference.com, AmericaTwelve.com and TheAmerica12Conference.com.
Those seven Catholic schools -- DePaul, Georgetown, Marquette, Providence, Seton Hall, St. John's and Villanova -- are set to begin their new conference on July 1, and are likely to add Xavier and Butler to the new Big East.

Those remaining behind in what could be the American 12 include original Big East member UConn, along with USF, Cincinnati, Louisville and Rutgers. New members include: Central Florida, Houston, Memphis, Southern Methodist and Temple. Louisville and Rutgers will leave in 2014 and be replaced by ECU and Tulane, and Navy will join in 2015, giving the conference 12 members. Assuming, of course, nothing changes in the meantime (and we write this with the full knowledge that if the ACC -- or any better offer -- comes along, UConn will bolt.)