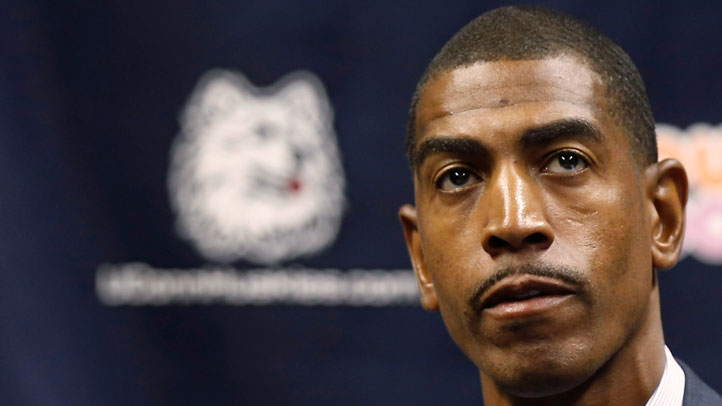 The college basketball season might still be several weeks off, but the next few days could go a long way in determining the direction of the men's program for the foreseeable future. The team has Rodney Purvis and Daniel Hamilton in the 2014 class, but there have been some swings and misses, too; Abdul Malik-Abu opted for NC State, Paul White committed to Georgetown, Josh Perkins is headed to Gonzaga and Terry Larrier committed to VCU.

But as Zagsblog.com's Adam Zagoria writes Friday, coach Kevin Ollie still has a chance to beef up the 2014 class.
…Ollie's club hosts two big-time prospects this weekend in recent Louisville decommit JaQuan Lyle of Huntington (W.V.) Prep, Canadian power forward Ray Kasongo of Phase 1 Academy in Arizona, and former Maryland pledge Sam Cassell Jr. of Chipola (FL) College.

In terms of Lyle, the issue for UConn is that Lyle has said he wants to play in college with Chicago Curie big man Cliff Alexander, and UConn isn't recruiting Alexander. The two are set to visit Memphis together Oct. 18, and will also take separate visits to Kansas.
No rest for the weary, as they say. And for Ollie, that means outworking everybody else on the recruiting trail, something he promised over the summer. The problem: Luck has a lot to do with recruiting success, too. And while there's still time to salvage the 2014 class, the Huskies don't want to find themselves with a dearth of young, talented players as they transition away from the Big East and into the American Athletic Conference. It's one thing for Geno Auriemma and the women's team to have a down recruiting year in a brand-new conference (they haven't -- but for the sake of argument assume they have) because they're annually one of the nation's best teams. But Ollie's group has no such luxury.

Put another way: It's really important for this program to add quality depth to the class of 2014.