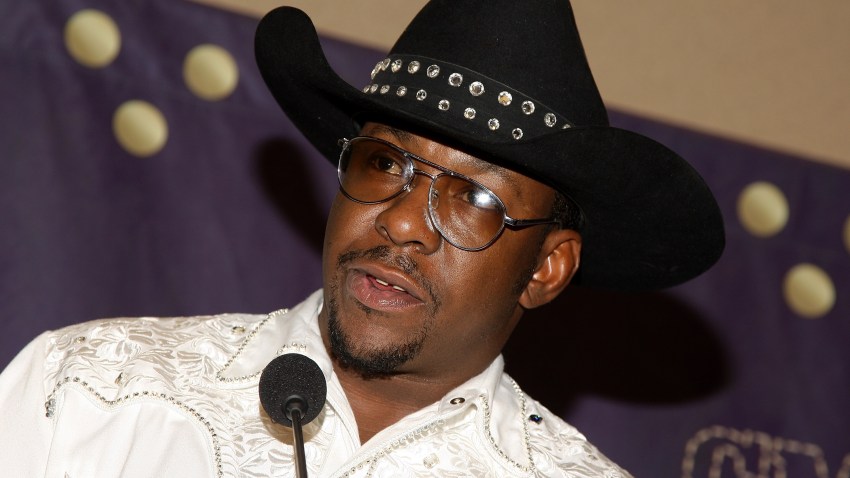 Hours after his ex-wife's funeral in Newark, New Jersey on Saturday, Bobby Brown will be on stage at Mohegan Sun, performing with New Edition, and the only tickets left are for single seats.
People Magazine is reporting that Brown will attend Whitney Houston's funeral earlier in the day.
Brown was on tour in Mississippi on Saturday with his former band when he learned that his former wife had died earlier in the day in Beverly Hills. He took the stage that night, but then flew out to Los Angeles to be with the couple's daughter.
He rejoined the tour on Thursday night in Maryland and spoke about Whitney.
He thanked his fans for the prayers, the New York Daily News reports.
"Life is life. ... You have to move on sometimes. I love her like I love God … My name is Bad A-- Bobby Brown," the News reports.
Mohegan Sun officials said they received more calls after news broke that Brown would be rejoining the tour after Houston's death and they sold more than 100 additional tickets.
In addition to his show at Mohegan Sun on Saturday, New Edition will perform in Newark, New Jersey on Sunday, according to spokespeople for Mohegan Sun.
Reports earlier in the week indicated that Brown was being kept from the funeral for Whitney Houston, but a spokesperson for Brown shot down those rumors, NBC News reported.
The Mohegan Sun show begins at 8 p.m.