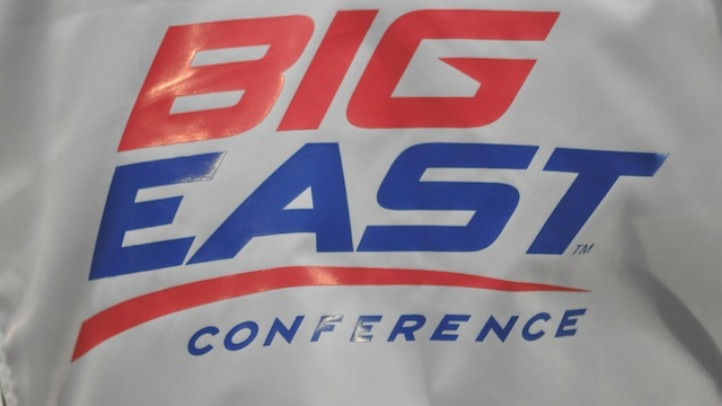 The Big East had no intentions of letting West Virginia skip out on the conference without getting something in return; the Mountaineers reportedly forked over $20 million to leave early for the Big 12. Days later, Big East commissioner John Marinatto suggested that Pittsburgh and Syracuse, two longtime conference schools headed for the ACC, might be allowed to leave before the previously agreed upon 2014 season.

"Given the strength and speed of our expansion efforts, I think our board might be open to a discussion about 2013," he earlier this month.

That decision, in part, would be contingent on one of the Big East's newest members possibly joining the conference a year early -- in 2012. One school has already taken itself out of the running for that consideration: Boise State.

Details via ESPN.com Big East blogger Andrea Adelson:

"The Big East had approached (BSU) about joining for the 2012 season as a way to help fill the void left by the departure of West Virginia to the Big 12. That would have meant moving Boise State's other sports into the WAC a year earlier than anticipated as well. The moves would have cost in excess of $10 million to make, something Boise State simply was unwilling to do. The school announced its decision Wednesday with a statement."

So the plan continues to be for Boise State to join the Big East in 2013 as a football-only school.

"While we have had several discussions with the Big East and the WAC in moving our sports into those two leagues a year earlier than previously stated, the University feels there were too many obstacles to overcome to make the move at this time," Boise State President Dr. Bob Kustra said in a statement. "While there certainly would have been advantages in making the move a year early, it became clear that it would not be fiscally responsible, as all of the expenses associated with early entry into the two conferences would not be covered."

One of the biggest issues facing the conference, at least in the short term, is fashioning a schedule for the upcoming football season. The hope was to release a schedule in the coming weeks but it's not clear if there will be seven or eight football-playing members to consider.

"There are challenges on the table right now," Marinatto said in mid-February. "We've considered all of that. We're looking at various scenarios in order to address that. We have plans in place to deal with each possibility."

As we noted several weeks ago, if the Big East can get through 2012, the future looks bright(er). Boise State, San Diego State, Houston, SMU and Central Florida are set to join in '13, Memphis will come on board at some point during 2013-14, and Navy will be football-only (as will Boise State and SDSU) in 2015.