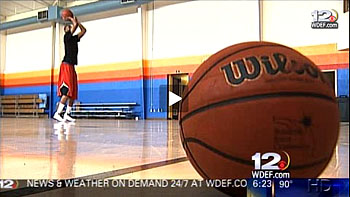 The 2011-12 season ended with a second-round loss to Iowa State in the NCAA Tournament, the Huskies have lost five players -- two to the NBA and three to transfers. Jeremy Lamb and Andre Drummond are likely lottery picks in next month's NBA Draft; Alex Oriakhi will play for Missouri in 2012-13, and Roscoe Smith and Michael Bradley could be close to announcing a decision soon, too.

CBSSports.com's Jeff Goodman wrote on Monday that SMU, new home to coach Larry Brown, could be in the mix for Smith. As for Bradley, he appears close to announcing that he'll transfer to Western Kentucky … assuming Jim Calhoun doesn't convince him to stay in Storrs.

"Coach Calhoun has been working very hard to keep me at UConn and see if I can still visit my grandma," Bradley said two weeks ago via the Connecticut News. "If that can't happen, though, then I'd have to look at going somewhere else."

Somewhere else, according to CBSSports.com's Jeff Borzello, is Western Kentucky, which could become official later this week. Bradley, meanwhile, insists that he's "still undecided," although those were the talking points Lamb and Drummond stuck to right up till the moment they announced they were leaving.

More details via the Hartford Courant's Dom Amore:
It's not a done deal, but it appears Michael Bradley will be leaving UConn to go to Western Kentucky as soon as WKU can complete the paperwork. Bradley, who has never played for UConn but would figure to get a chance next year, wants to be closer to his ailing grandmother in Chattanooga. UConn coaches prepared a calendar showing Bradley when he might be able to get back home, but WKU, which is a three-hour drive from Chattanooga, probably offers more playing time. He would have to sit out a year, unless he could get a hardship waiver from the NCAA because of his grandmother's illness.
Without Bradley, the Huskies will have Tyler Olander and Enosch Wolf in the frontcourt. The team is also in the mix for 6-10 high school center Bradley Hayes, though Hayes recently postponed a recruiting visit to Storrs, possibly due to all the off-court issues surrounding the program.

"We just decided we wanted to take a little bit closer look at some things surrounding the program," Hayes' father told ZagsBlog.com's Adam Zagoria. "We want B.J. to be in the best situation possible. At this time UConn is postponed."