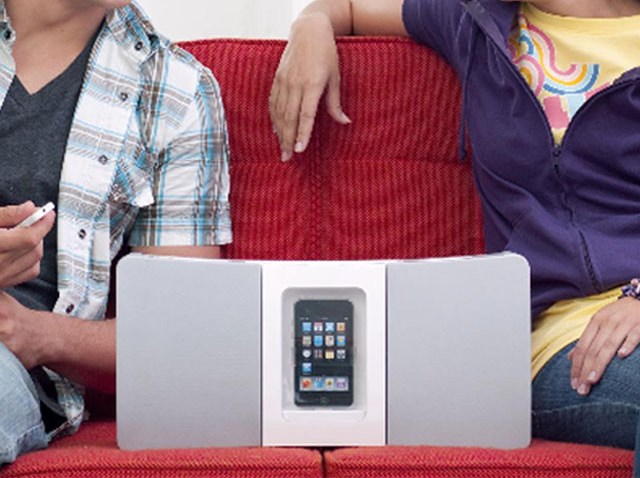 Budgets are tight this year, and we want to make sure we're getting gifts that people want without spending more than we can afford, even for our gadget-obsessed loved ones.
Blue Back Square is becoming a destination for tech gear shopping and Brookstone this week joins the ranks of Verizon Wireless and Bose to provide more options to the tech-savvy.
Whether you're looking to drop $10 on the Guitar Hero Pocket-Sized Game or you're in the tax bracket where $1,999 for a Space Invaders Arcade Game seems like a steal -- it's down from $2,995 – you can find it at Brookstone, at least until Christmas Eve. The store will be open until Dec. 24.
To help you plan your list, the store's Web site breaks down gifts into $25 and under: a golf scope?, $35 and under: a digital chef's fork, $50 and under: a Snuggie, or some variation on it, $75 and under: a grill alert, $100 and under: a towel warmer. (That will make winter a little less painful.)
There's even an old-school meets this decade with an iPod boombox.
The cutting-edge gift store officially opens on Thursday at 76 Memorial Road.
We hear the Crosley Songwriter 5-in-1 Ripping Entertainment Center is a great gift for people who sometimes like to hear their music on vinyl.
"We're excited to be expanding our retail base into Connecticut's premiere shopping destination to help everyone find amazing and unique gifts priced for every budget," said Joel Zalagens, manager of Brookstone in Blue Back Square. "Consumers are invited to come in and save big on everything from stocking stuffers to massage chairs!"