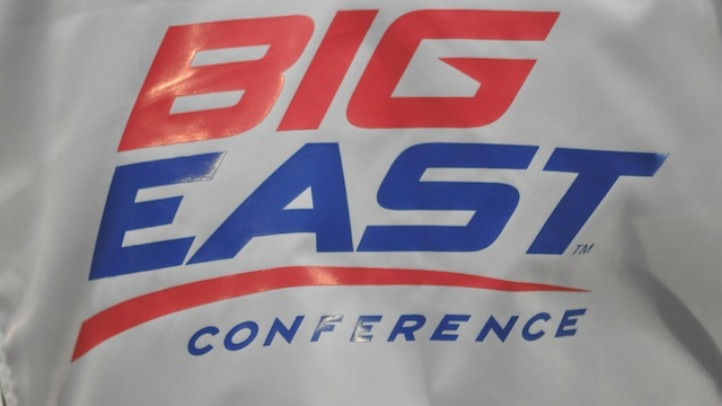 UConn men's basketball coach Jim Calhoun has never been one to keep his opinions bottled up. It was no secret that he didn't see eye to eye with former athletic director Jeff Hathaway, though Calhoun has embraced Hathaway's successor, Warde Manuel. And now, days after Mike Aresco was announced as the new Big East commissioner, he too has Calhoun's support -- in no small part because Aresco comes from CBS, is intimately familiar with the television business and will play an important role in the conference's upcoming contract negotiations with ESPN.

"They made the hire they needed to make,'' said Calhoun of the Big East via ESPN's Andy Katz. "He has to negotiate money for the football teams. If we can get ourselves 11 or 12 or 13 million per school. He's from Connecticut. He knows the Big East. But most importantly, he knows negotiations and markets.''

Aresco certainly said all the right things during his introductory news conference on Wednesday.

"What I want people to recognize is this conference has reconstituted itself," Aresco said of the Big East. "People might be overlooking the strength of the institutions that have been added, especially in football, and the quality in football and the major markets they're in and the possibilities. … In the end, the Big East has to perform on the field and on the court. It has done that in the past, and if it does so in football, things will take care of itself. I will make the case to everyone."

It was about a year ago that Syracuse and Pitt announced that they were bolting for the ACC, and that BC had a non-trivial role in keeping the Huskies out. At the time, Connecticut president Susan Herbst said the university would do what was in its best interests although she wouldn't comment on whether that meant UConn would look to join another conference. With the hire of Aresco -- and with Calhoun's endorsement -- the Huskies could be poised to stay put, particularly if the television negotiations go as well as some are hoping now that Aresco is in charge.