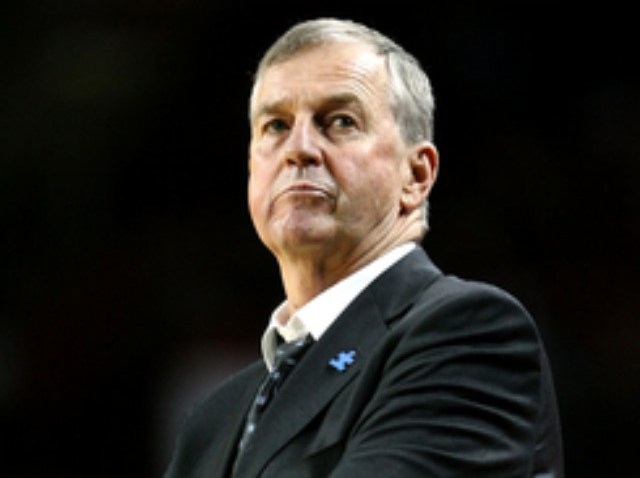 UConn men's basketball coach Jim Calhoun is one day removed from NCAA sanctions that put his program on probation, and suspended him from the first three Big East games in 2011-2012. But the legendary coach will also miss Thursday's game against Marquette for reasons unrelated to the NCAA's investigation.

The talk in the hours since the NCAA's announcement has primarily focused on how UConn got what amounted to a slap on the wrist. And how Calhoun, who promptly issued a statement saying that he was "very disappointed with the NCAA's decision in this case," should have faced more than a three-game suspension next season.

This is what happens when you are one of the most successful coaches in college basketball history and you find yourself in the middle of a scandal. Everyone has an opinion. And in this instance, the concerns that the NCAA is more interested in making money than making an example out of a high-profile program, has led many in the media to suggest that Calhoun should have faced a stiffer punishment.

But Calhoun won't be on the bench for tomorrow's Big East match-up against Marquette at the XL Center in Hartford. The University has issued the following statement:
University of Connecticut Head Coach Jim Calhoun will not be at practice Wednesday and will also not coach UConn's game Thursday night against Marquette in order to attend the calling hours and memorial service in Nashua, N.H. for his sister-in-law, Eileen (McDevitt) Fucile, who passed away on Monday.

Associate Head Coach George Blaney will be available to the media today at approximately 3:15 and will handle the head coaching duties Thursday vs. Marquette.
It's been a tough week for Calhoun and the men's program but if there is one role he relishes, it's that of long shot. "I'm a natural underdog,'' Calhoun said ahead of the NCAA's ruling in October. "And if I'm not an underdog, I'll make myself the underdog, somehow or other."

For now, though, Calhoun will mourn the loss of his sister-in-law. And after that, according to his statement Tuesday, "I will not make any further statements about the case as our program prepares for what I hope will be an exciting and successful postseason."

And a successful postseason -- more than anything else -- will put distance between Tuesday's sanctions and Calhoun's legacy.