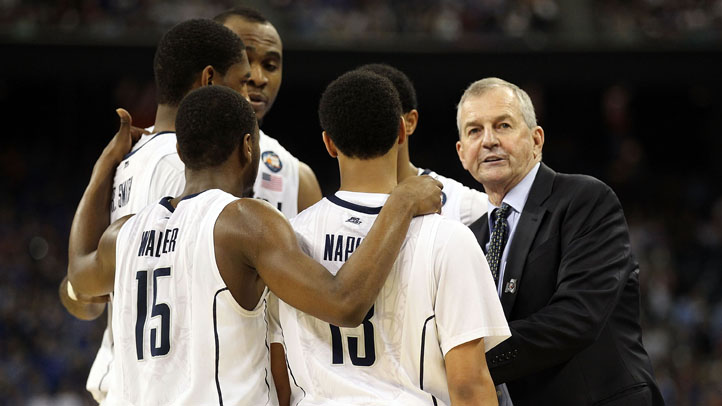 UConn head basketball coach Jim Calhoun raised his stock by leading the Huskies to another national title this week. Hopefully, he'll play a slight role in raising stock for investors as well.
Calhoun will ring the opening bell at the New York Stock Exchange at 9:30 a.m. on Friday to celebrate UConn's NCAA championship win.
UConn men's basketball has won three NCAA titles and Calhoun is the fifth coach in the history of NCAA Division I College Basketball to win three National Championships.