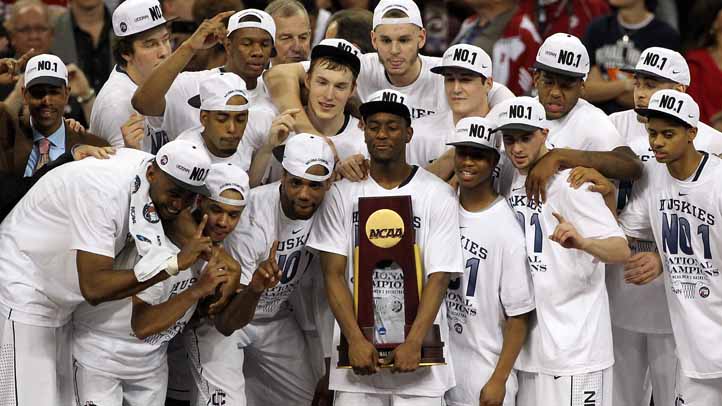 When the Red Sox and Yankees meet up for game two of their series on Saturday, UConn head men's basketball coach Jim Calhoun will throw out the first pitch.
He will be in New York on Friday morning to ring the opening bell for the New York Stock Exchange.
Then, he heads to Boston on Saturday to throw out the first pitch. The game starts at 1:10 p.m.
Calhoun, a Braintree, Massachusetts native, has been a lifelong Red Sox fan. He threw out the first pitch during a game in April 2004 after the Huskies won a national championship.
Calhoun is not the only one from UConn hitting the baseball diamond.
The Yankees will honor the National Champion Huskies by having the entire team on the field for a pre-game ceremony April 13. Kemba Walker will throw out the first pitch that night, when the Yankees take on the Baltimore Orioles, according to the Yankees. The game begins at 7:05 p.m.
Walker, who was the Final Four Most Outstanding Player, was born and raised in The Bronx.
The Yankees are also offering UConn fans, students and alumni a chance to join the celebration with special discounted tickets. Get info on how to buy the tickets here.