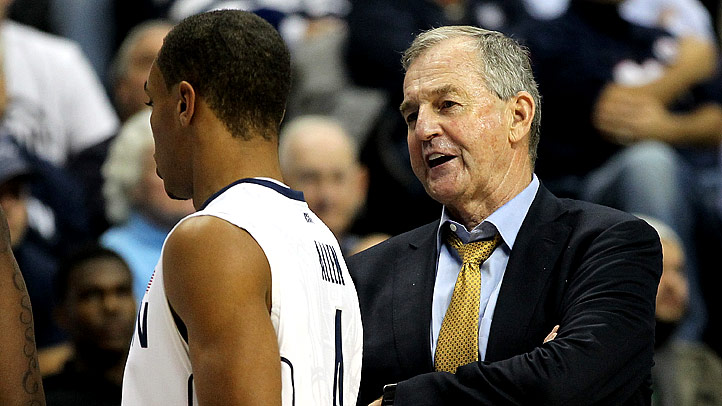 When the Huskies host the Bearcats on Wednesday night in Gampel Pavilion, they'll do so without freshman point guard Ryan Boatright who for the second time in two months has been sidelined while the NCAA reviews his eligibility.

The Huskies beat Notre Dame over the weekend while Boatright watched from the bench. UConn went with a bigger lineup, which coach Jim Calhoun had suggested would happen even before the latest Boatright ruling. Against Cincinnati, however, having three guards on the floor would be an effective option -- except that Boatright will likely be in street clothes.

"I'm concerned about this game," Calhoun said, fully aware of what Boatright's loss means while also carefully choosing his words while the NCAA conducts their latest investigation.

Boatright's teammates, meanwhile, understand that they'll have to step up in his absence.

We just have to keep winning every game for him," Andre Drummond said, according to the Hartford Courant. "It's tough seeing him on the bench in regular clothes, but it makes us want to go out and play harder, take out our frustration on the court."

Jeremy Lamb added: "We're going to have to be ball-tough. Tough with the ball. We'll have to make our passes and execute our plays. … And they shoot a lot of threes. We'll have to get out and contest."

And that means a shorthanded backcourt will have to play well -- and often. Shabazz Napier was on the floor for 40 minutes against the Fighting Irish, scoring 17 points, dishing five assists and avoiding foul trouble. He's not expected to play the entire game against Cincy, but he'll play plenty.

"I don't think you'll see that again," Calhoun said. "I'm not concerned about the 40 minutes. I am concerned about him getting into foul trouble."

Another unintended consequence to Napier on the court for most of the game: he can't be as aggressive because the backup point guard is Lamb who, in reality, isn't the guy you want bringing the ball up the court or orchestrating the offense.

"We're going to have to value the basketball even more than in our recent games," Calhoun said, "because Cincinnati is going to come out and attack us."

The fun starts at 7 p.m. ET and will air on ESPN2.