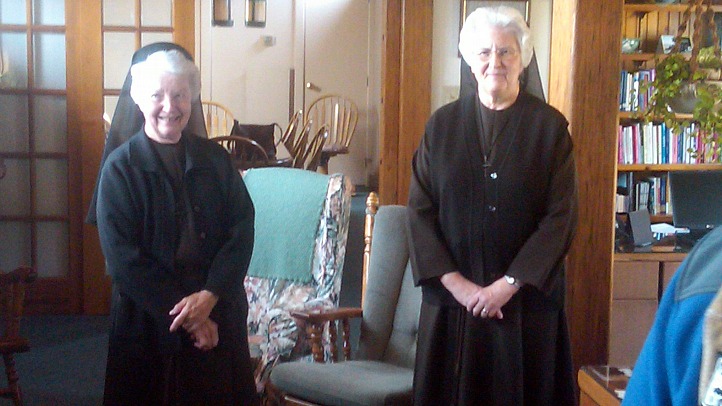 When UConn made its first trip to the NCAA Final Four in 1999, and then reached the finals, two nuns were in Florida to see the game.
"They were absolutely convinced that Duke was going to win and there was no way UConn was going to win," recalled Sister Mary Richards.
UConn won its first national title by 3.
"Seeing it really happen and watching Jim Calhoun really strategically coach those players to win that game was a thrill," she said.
Now she and Mother Shaun Vergauwen are preparing to leave the Franciscan Life Center in Meriden for Houston, courtesy of Jim Calhoun.
"It's his personal gift, it's not like a gift from UConn," said Mother Shaun.
The nuns have known Calhoun since 1988, when they invited him to speak at their annual sports banquet, a fundraiser. They had to turn down his invitation to UConn's last trip to the Final Four, in 2009, because a cardinal was visiting from Rome. In 2004, they had to go back to Connecticut after the death of a brother in their order.
Yesterday Mother Shaun's personal phone rang with another invitation from Calhoun.
"He said, 'Do you want to go?' Of course we want to go. He said 'OK I'll handle the transportation, the lodging, and the tickets."
The nuns value their relationship with Calhoun and the UConn fans they've met through him.
"I mean, with Jim," said Mother Shaun, "Once you know him and he knows you he's always there for you.
"I think he probably talks to God every day. I know that he uses some words on the court that don't say that but I think that Jim is very much centered by God and by his own faith, not only his faith in God but his faith in humanity," she said.
Now, UConn's an underdog versus Kentucky Saturday night, but the nuns have seen UConn predicted to lose before.
"We're ready!" said Sister Mary.