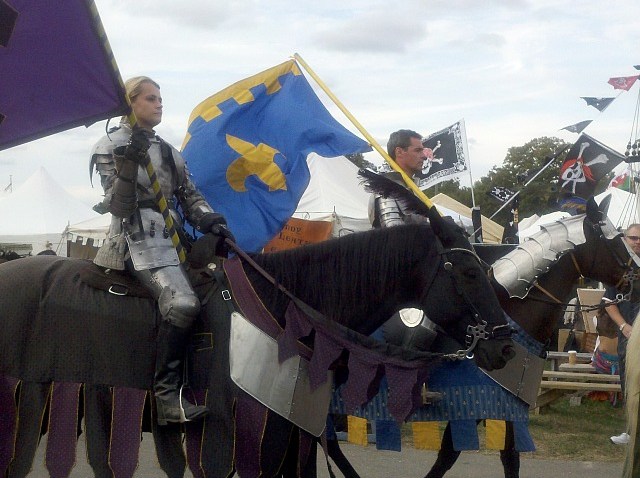 When you arrive at the Connecticut Renaissance Faire, you step back in time.
From the costumes to the events of that period that take place all day, to the sumptuous foods that can be enjoyed, you will be transported to the Village of Caer Leon. The village is so authentic, people are in costume as well as in character. You will find yourself putting on an English accent and speaking in the language of the time. You are encouraged to come in costume, although it is not required.
Performances by various musicians, jugglers and acrobats comedians and magicians can be enjoyed under the main tent and on various smaller stages. While there, you will have the opportunity to purchase wares and clothing of the renaissance period.
The Village of Caer Leon is one of the towns under British rule. When visiting the village, you will meet King Arthur and Queen Guenevere who are visiting from London. With them, they bring their royal subjects and many townsfolk.
You will be able to enjoy many of the timely activities that come with the Renaissance period. There is jousting, a human chess game and music that runs the gamut from beautiful renaissance melodies to The Lost Boys, a medieval rock band.
The entertainment continues with an aerialist/contortionist, fire eater, and storytellers at every turn.
Take a break from the real world of politics by voting for Mayor of Caer Leon during your visit to the Faire.
The Connecticut Renaissance Faire is on Oct. 23-24. It's $15 for people 13 and older, $8 for kids under 12 and kids under 4 are free.