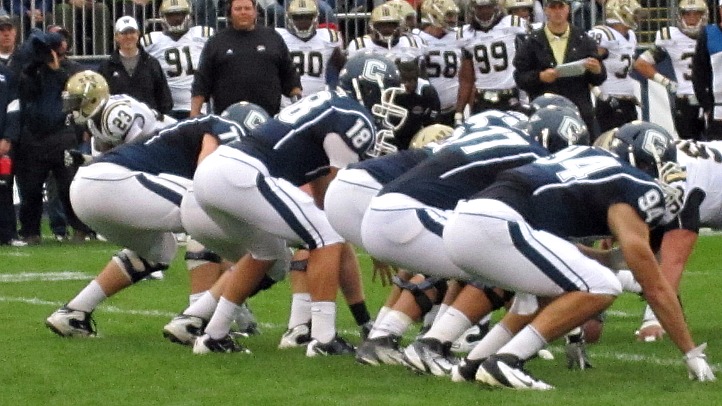 We're in the middle of football season, the college basketball season officially kicks off Friday night, and the main topic of discussion continues to be -- conference realignment.

With Syracuse and Pitt set to join the ACC, and TCU leaving the Big East at the conference alter for the Big 12, there's a chance the Big East could lose their automatic BCS bid because only six schools would have football programs and the minimum is seven.
But it won't get to that point; one way or the other, the Big East will survive. Either with many of the same teams that are currently members, or with a new cast of characters.

We won't know the long-term implications of all this reshuffling for some time, but for now UConn is still part of the Big East. And it appears that the newest member could be the University of Central Florida.

The Hartford Courant's Paul Doyle hears from sources that Central Florida is the conference's No. 1 target and UCF football coach George O'Leary admits that he hears the same thing.

"I would think that with just looking at numbers, from a numbers count, we'd have to be on the lips of a lot of people, obviously," O'Leary said Tuesday, via the Courant. "… I would think it would help them as much as it's going to help us."

The plan, as Doyle writes, is for the Big East to have a 12-team football conference, which means that they're in the market for another six football-playing programs. And while much remains undecided (UConn could eventually bolt, as could WVU, Cincinnati and Louisville), ESPN analyst Lou Holtz told the Courant that the Big East could come out of this in better shape than they went into it.

"I think with the Big East, there are certain schools you can look at and add that would be better than the schools you lost," Holtz said. "East Carolina averages about 50,000 a game and has good facilities. Central Florida has a beautiful stadium on their campus and they pounded Boston College. You look at a Memphis, they have great facilities. It's in a large city, great TV market, great basketball program. If they can be a national power in basketball, they ought to be able to be a national power in football as well. … You look at those schools and you say they're not that good right now. But potentially, they're better than what [the Big East] has got. Yeah, the Big East can be stronger than ever."

Again, this has everything to do with football and absolutely nothing to do with basketball. And Holtz is right -- some of the programs mentioned as possible Big East targets already have an established fan base, which, ultimately, is critical to the success and longevity of a conference currently in flux.