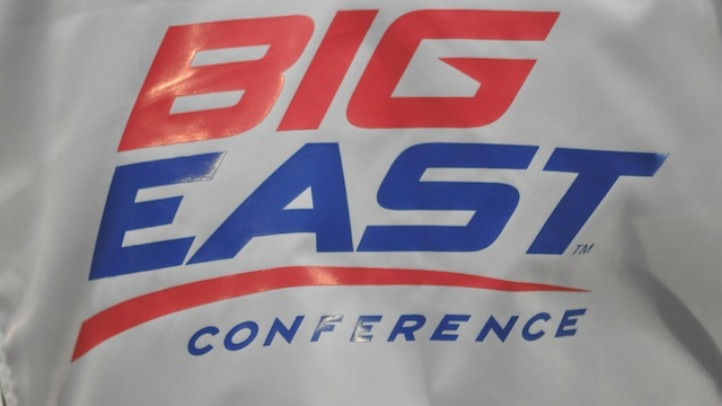 It's almost as if no one really knows what's going on with all this conference realignment talk. On top of that, the list of which school is going where is forever changing. The latest example: West Virginia to the Big 12.

We wrote on Wednesday that the Mountaineers were the Big 12's choice to replace Missouri, which appears headed for the SEC. By Wednesday night, WVU had postponed a news conference amid reports that the Big 12 had changed course, and now isn't quite so eager to expand until Missouri's future is settled.

According to a New York Times report, Big 12 leaders held a Tuesday night conference call and objections were raised about extending an invitation to the Mountaineers.

It gets better. Like most things involving large sums of money, there is plenty of behind-the-scenes political jockeying. Details the West Virginia Gazette:

"The New York Times on Tuesday reported that Sen. Mitch McConnell, R-Ky., the U.S. Senate minority leader (and a Louisville alumnus), is lobbying for Louisville to be the school that replaces Missouri in the Big 12. And he apparently has some sympathetic ears."

Of course he is.

More via the Gazette:

"All of this comes after a day in which West Virginia officials were so certain of a move to the Big 12 that a news conference was in the works to announce the move. Big 12 interim commissioner Chuck Neinas was making plans to be in Morgantown. The league had already begun crafting a news release."

What happens next is anyone's guess. Missouri seems destined for the SEC but after that, who knows. Does Louisville have the political backing to get the Big 12 invite over WVU? And what does this mean for the remaining Big East schools?

While there might be some trepidation among UConn higher-ups, the reality is that recent events show that there is no benefit to rushing into a decision. Because there's a great chance that promises made today won't be kept tomorrow.