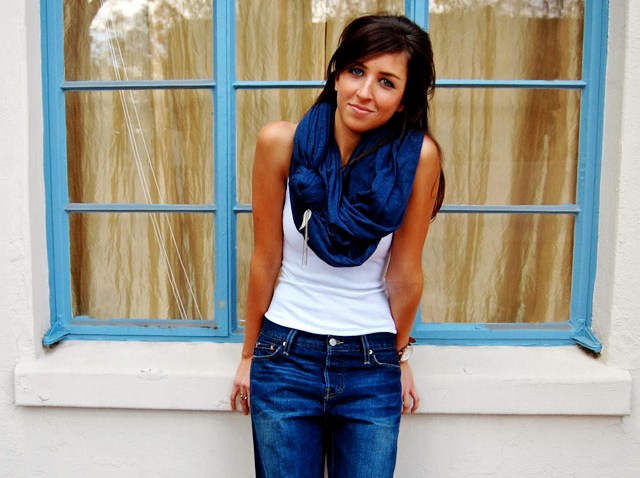 CHARMED, I'M SURE: We're huge fans of infinity scarves, not only do they look ever so chic when wrapped and coiled around one's neck, but thanks to their naturally circular shape, they can never get lost! Our favorite comes from Donni Charm and their soft jersey knit Donni Forever Scarves. Not only do they come knotted for extra weight and embellished with your very own tasseled silver charm.

Each scarf was made in memory of creator Alyssa Wasko's late father, Donny, to whom Alyssa was his charm. Wasko hopes to bridge a gap from her product to each customer who has lost someone close to them in their life as well.

BUY IT: Order the Donni Forever Scarf online for $85.