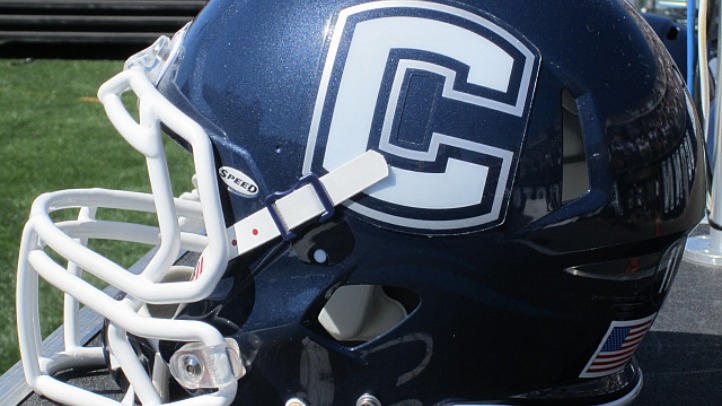 Boston College athletic director Gene DeFilippo made it clear in his comments to the Boston Globe that he's not much of a Huskies fan.
So much so that he was happy to keep them out of the ACC. Part of that is the idea that he's protecting his turf, but it's also a function of some perceived slight by UConn when BC was headed out of the Big East for the ACC in 2003.

Either way, DeFilippo made it clear that he's happy to hold onto a grudge that's 8 years old, and initially, it worked; the original plan was for Syracuse and UConn to be the two Big East teams set to join the ACC. DeFilippo's objections resulted in Syracuse and Pittsburgh getting the invites. But his comments didn't come without consequence; DeFilippo also indicated that ESPN had a hand in the decision-making process (which was driven by football and, ultimately, money), something the World Wide Leader couldn't refute fast enough.

UConn's situation might only be temporary. President Susan Herbst has said for weeks that the school's best interests will ultimately determine if the Huskies' future is in the Big East, the ACC or elsewhere. And this is despite at least two meetings by current Big East school presidents, many of whom have committed to the conference for the near term.

Perhaps realizing that he had overstepped his bounds, DeFilippo issued a statement Tuesday afternoon.
"While I harbor some ill feelings toward UConn regarding the lawsuit, depositions and derogatory comments from UConn officials when we announced our decision to join the ACC, it was inappropriate to express personal feelings that might have been construed as the position of BC or the ACC," he said, adding that he had "spoke inappropriately and erroneously regarding ESPN's role in conference expansion."

A day later, the intrigue continues, via the Hartford Courant's Jeff Jacobs:
Dannel Malloy, who would become governor of Connecticut, received his undergraduate and law degrees from Boston College. He is the one who publicly confirmed that the state's flagship university is seeking entry into the ACC and is the one governor who has offered observations on the process. As part of his "First Five" program, Malloy also afforded millions in incentives with ESPN in exchange for the promise to create new jobs in the state.

Call it coincidence if you want. Yet with so many folks in Connecticut wondering this week who has hurt UConn athletics worse — BC directly or ESPN indirectly — it also is a reminder that this is a very small world with some very big business.

On Tuesday, Malloy told The Courant he held conversations with Boston College weeks ago. He said it remains his "hunch" that if the ACC lands the school it badly wants, Notre Dame, UConn will be added as No. 16. And if not, the ACC won't expand again for two to four years.
Malloy added: "What is important is no further damage be done to the relationship [with BC]. That time and energy go into making what should happen possible."

That's one component to all this. The other, which Jacobs raises, is where DeFilippo's allegiances really lie.

"The shock is not that ESPN, which denied DeFilippo's assertions, would exert some influence, it's that one of the BCS athletic directors would boldly announce his school is doing what ESPN tells him to. It introduces questions about collusion and business practices. …

"Even after weeks of consideration, I'm still not comfortable coming up with one reason BC doesn't want UConn in the ACC," Jacobs continues. "According to multiple sources, Father William Leahy, BC president, voiced concerns to UConn President Susan Herbst about the APR standing of the three-time national champion men's basketball program and nothing about geography. Yet DeFilippo publicly talked about controlling New England, a truly absurd notion."

The takeaway: DeFilippo is one voice among many and, if the ACC wants UConn, DeFilippo probably won't have much say either way. If nothing else, it's a reminder that this -- from the conference reshuffling to the grandstanding -- has virtually nothing to do with college kids and athletics, and everything to do with money.