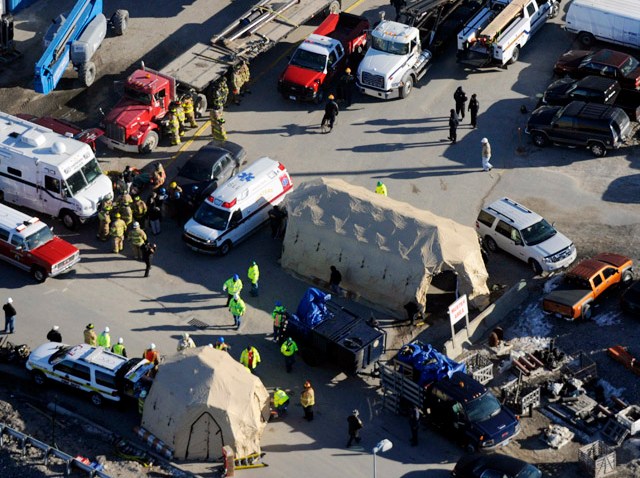 The governor is issuing an executive order to stop a procedure blamed for contributing to the explosion of a Middletown powerplant in February that killed six people and wounded many more.
The process is called "gas blow," and Gov. M. Jodi Rell issued a statement on Tuesday saying she was "moving immediately, through an executive order" to ban the activity.
Her decision comes on the day that the Thomas Commission asked that the procedure be banned in Connecticut until new national standards are put in place.
"My ban will be in place until there are established national standards or the state Legislature adopts a statutory ban," Rell said in a release. "On a cold February Sunday, six men, who were just doing their job, lost their lives. Six families lost their fathers, husbands and sons. We must never forget their deaths and never compromise the safety of any worker."
Gas blow uses natural gas to push debris through pipes is and banning it is one of seven recommendations the commission -- named after its chairman, acting Department of Public Safety Commissioner James "Skip" Thomas – approved on Tuesday and presented to Rell.
Thomas said the administration might enact some recommendations and others might require legislative approval.
"It has become clear that no one entity or policy – at the local, state or federal level – had singular jurisdiction over the 'gas blow' process. This needs to be remedied and until it is, I am banning the practice to protect workers and citizens," Rell said.
Investigators from the U.S. Chemical Safety and Hazard Investigation Board previously called the process dangerous.

Copyright AP - Associated Press