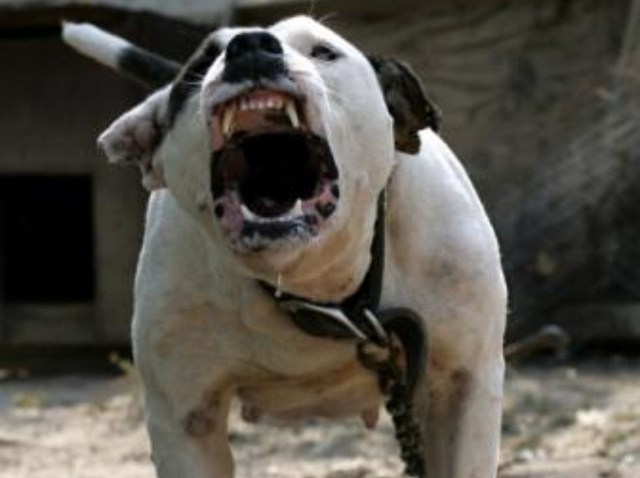 Police think they have captured a pit bull that has been roaming the streets of Ansonia and attacked two family pets.
To capture the dogs, police set up traps and increased presence in the area.
Ansonia police set up a cage in the Howard Avenue area and captured a white, male pit bull with brown markings and no collar.
Police believe this is the same one responsible for two attacks on family dogs animals in the same area of town.
In both cases, the family dog was on its owner's property when it was attacked.
Ron Craft said his dog, Bogart, was attacked last week and underwent emergency surgery for bites and puncture wounds on his leg and neck.
The dog was taken to the Ansonia Animal Hospital, where it is being held and the Ansonia Animal Control Officer is trying to determine if this is the same dog.

Follow us on Twitter @NBCConnecticut, on Facebook, and sign up for breaking news SMS alerts on your phone by texting "CTBREAKING" to 622669.