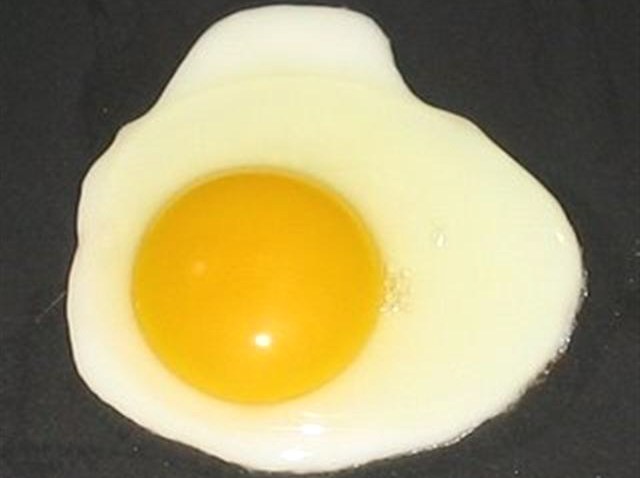 ½ Lb. Raw Sausage Meat-any favorite variety, removed from casing
4 Hard Cooked Eggs-peeled
½ Cup All Purpose Flour
2 Eggs-beaten with 2 Tbsp. water
1 ½ Cups Bread Crumbs
Vegetable Oil for frying as needed
Divide the sausage meat into four equal portions. Lightly dust your hands with flour and flatten each portion evenly and thinly. Lightly dust each cooked egg in the flour and wrap each egg with the sausage meat, sealing tightly.
Dredge each sausage coated egg with flour, shaking off excess. Dip each in the beaten egg mixture, coating thoroughly, letting excess drip off. Roll each egg in the bread crumbs, coating evenly, pressing gently to adhere. Reserve for cooking.
When ready to fry, heat a deep fryer to 325°f. Fry two eggs at a time for about 4 minutes or until the bread crumbs are an even golden color, and the sausage meat is cooked through. If the meat is still undercooked, bake in a hot oven for a few more minutes to cook through. Great serve on vinaigrette dressed salad greens or with mustard sauce. Enjoy!