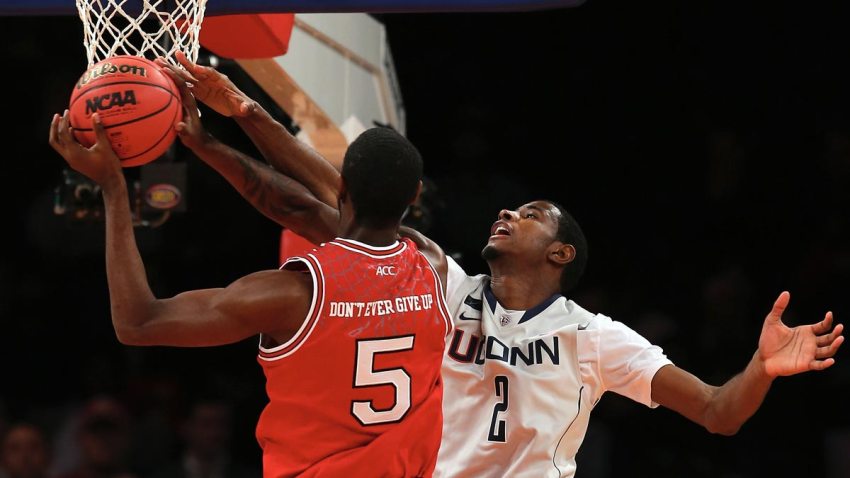 Entering the season, the expectation was that DeAndre Daniels would pick up where he left off as a sophomore. The lithe 6-9 power forward spent most of his freshman campaign finding his way. It all seemed to come together during the second half of last season but two games into his junior year and Daniels has yet to hit is stride.

It's not the end of the world; the Huskies are 2-0 and have other veterans to lean on while Daniels finds his game, including senior point guard Shabazz Napier, who logged a triple-double against Yale earlier his week.

"I'm not too worried about him," Napier said, via the Hartford Courant. "He's coming into practice and he's showing that killer instinct, it's just a matter of him showing it on the court. He's not focused right now, but he'll be there when his time comes."

In that Yale game, Daniels didn't score and a single rebound in 18 minutes.

"He has just got to play," coach Kevin Ollie said. "He can't worry about scoring. Use your length, use your energy. He's got to change into a different person when he's out on the court and hopefully he does that. We can't wait for anybody on this team."

And Daniels had just eight points in the opener against Maryland.

"You want [Daniels] to keep his head up," Ollie said, "but at the end of the day, you can't baby him. 'DeAndre, if you're not scoring, you can do other things. You can have a positive impact on the game. You had one rebound in 18 minutes.'"

Daniels reportedly mulled leaving school after last season to enter the NBA Draft. He's that kind of talent, which is why it's reasonable to expect he'll be fine. He'll get his next chance Thursday when the Huskies host Detroit in the 2K Sports Classic.