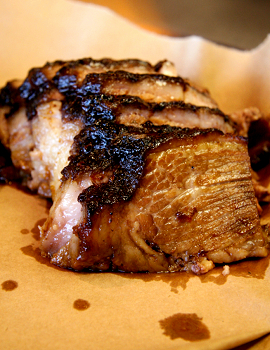 Bob Diaco's first few months on the job have been relatively quite -- save the recent news that assistant coach Earnest Jones resigned. He's hired a new staff and has hit the recruiting trail, and now it's about preparing for the 2014 season.

But the former Notre Dame assistant arrives in Storrs at a time when the program has managed just 13 wins the previous three seasons, including a nine-game losing streak to begin 2013. In addition to playing better football, there's a cultural change that needs to take place.

"This team has energy, a purpose and a spirit," Diaco said recently, via the Hartford Courant. "The team wants to change. They want to be better. They don't want to have poor body composition. They are doing the things we're asking them to do. It's almost non-existent -- a defiance or lack of accountability. There is a purpose and a spirit to this group. It has its receptors wide open to our work each day. It's a fun group to be around."

For now, the main focus is getting stronger.

"I think the team needs eight hours of physical and mental development," Diaco said. "One day it's two hours, another day it's two hours, 15 minutes, another day 1:15, but it's broken up to be that specific. They are training very hard, lifting and running."

On Wednesdays, the coaches and team meet on the field for workouts and it's there that Diaco gets a better sense of the competitive spirit of his players. And, ultimately, what needs to change for the Huskies to start winning again.

"A culture was created, I don't know why, I don't know where, but you kind of had this, like they've got their gloves up, very guarded," the coach said. "So we start our first few workouts and you hear a lot of guys trying to energize each other by saying 'They're just trying to break us.' But no. We actually stopped the drill and re-collected everybody. That's just not the culture. That's not what we do. ... There's no players vs. coaches, coaches vs. players. We're together. We're a family. We're all trying to improve. There's not a them vs. us or an us vs. them mentality. That needs to be eradicated."

Diaco continued: "The group is easily derailed and frustrated, not a great understanding of finishing. We're trying to change culture along with changing physically. These are some hallmarks, initial observations from the staff and me, but also the kind of hallmarks of a lot of teams. But like I said, the team has energy, purpose and a spirit. And I like it."

The first step of the rebuilding process is underway. Spring practices start in March and run through April 12. Then there are the offseason workouts, training camp and in August the games will count. For now, though, Diaco just wants to get everyone on the same page.