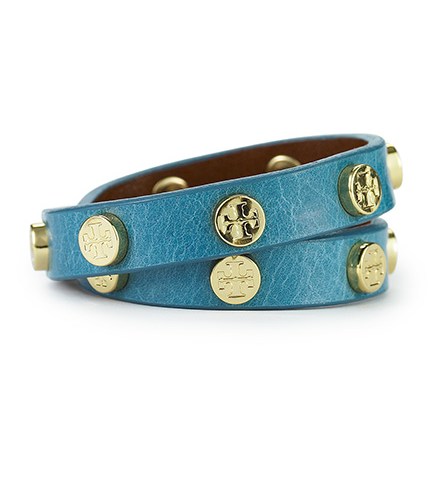 UNWRAPPED... Just when you thought you had seen enough... that Tory Burch logo medallion rears its cross-like head. With a cult-like following snapping up her Reva Ballet Flats, resin clutches, and tribal print tank dresses, practically faster than she can make them, Tory is practically the quintessential Palm Beach success story. (Except we hear she comes to us by way of somewhere in Pennsylvania.)
We had to call it quits on our TB "Logo Mania" hiatus when we spotted the ever-so-cute Skinny Cuff wrap bracelets from her holiday collection. In jewel-tone metallic colors and studded with those familiar gold medallions, we had to bring all three home... because well, it's a set. Duh.
BUY IT: Find at Tory Burch in Greenwich, for $95 each.