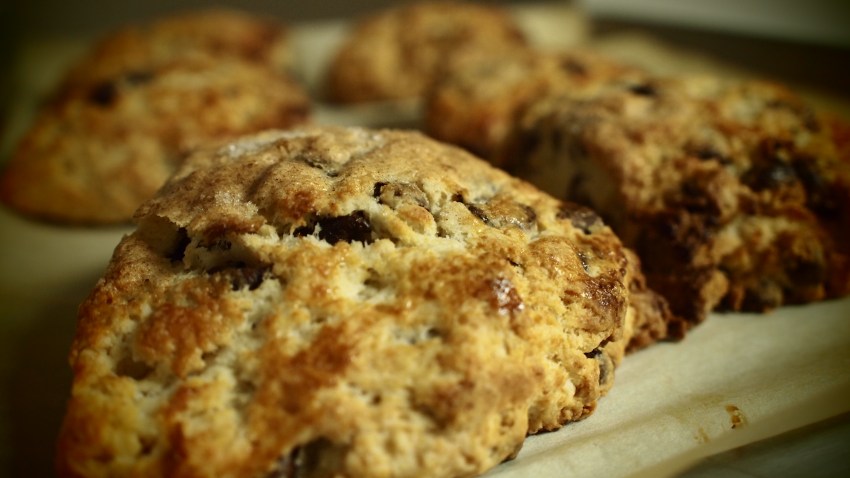 2 Cups All Purpose Flour
1 Tbsp. Granulated Sugar
1 ½ tsp. Baking Powder
½ tsp. Baking Soda
½ tsp. Salt
1 Tbsp. Grated Orange Zest
4 Tbsp. Butter-cold, cut into pieces
½ Cup Dried Cranberries
¾ Cup Half and Half
1 Egg Yolk
Preheat oven to 400°f. Sift the first 5 dry ingredients into a bowl. Add the orange zest and butter. Use hands or pastry cutter and break up the butter until it's the size of small peas. Stir in the dried cranberries. Combine the half and half and egg yolk, whisk smooth. Add the liquid to the dry evenly and gently mix with a rubber scraper. Divide into two portions onto a floured surface. Round and flatten each portion into a disc shape about ¾" thick. Cut into pie shaped wedges and place on cookie sheet allowing space between. Repeat with remaining portion. If desired, brush each portion with an egg wash and top with coarse sugar. Bake for about 10 minutes or until light golden and baked through. Enjoy!