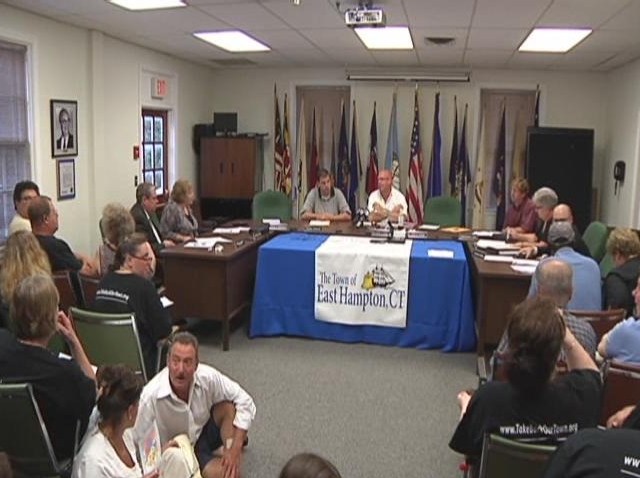 Former East Hampton Police Chief Matthew Reimondo has gone to court to win his job back.
Reimondo was fired June 22. Town Manager Jefferey O'Keefe called it a cost-saving measure at the time.

The former chief is suing to get his job back. He claims he was fired in retaliation for investigating allegations of sexual harassment against O'Keefe.
Monday, a judge heard arguments from both sides in the case. An attorney for Reimondo filed a motion for an injunction allowing his client to immediately return to work while the lawsuit continues. Lawyers for the town wanted the judge to throw out the lawsuit.
The judge is considering the injunction, but refused to toss the lawsuit, ordering a deposition of O'Keefe to move forward.
East Hampton's Town Council is considering eliminating the position of Police Chief by ordinance.
A public hearing on that ordinance is scheduled for Tuesday at 6 p.m. at the East Hampton High School auditorium.