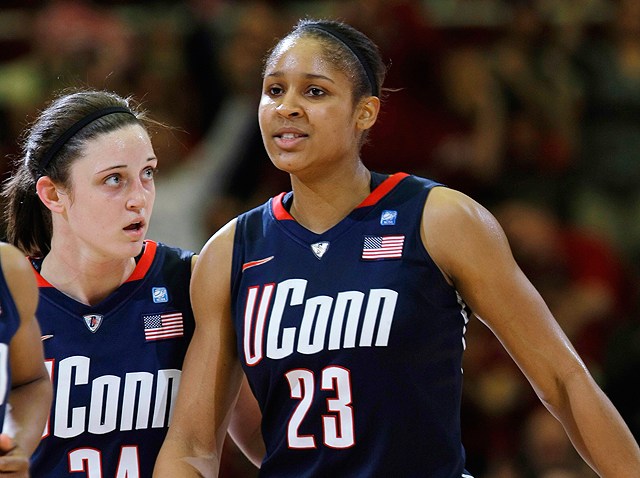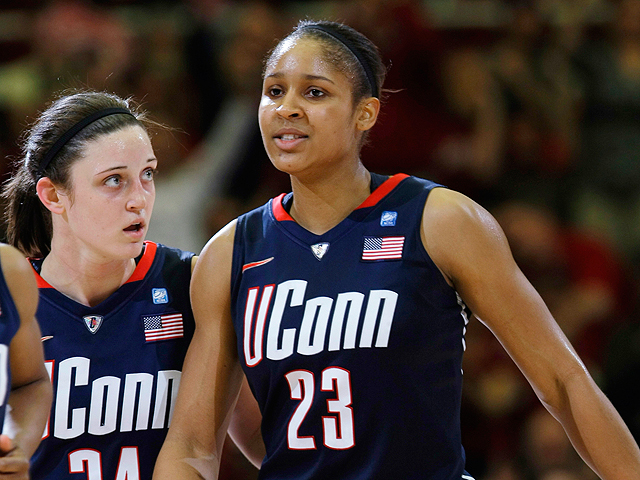 There used to be a time when we you could tune into a sporting event and pretty much know what you were going to get: a play-by-play voice and a color analyst, the standard camera angles and the occasional report from the sideline or courtside. It was familiar, but more than that, it worked. I sound like a curmudgeon, I know, but hear me out.

While I'll admit to being a slave to technology -- and the change that goes along with it -- sometimes it's worth taking a step back and asking: Does this "advancement" make the experience better? Twitter and Facebook have made sharing information and news easier than ever. Google Wave, on the other hand, flopped as soon as it was launched.

That brings me to this: ESPN introduced a wrinkle in its Monday telecast of the Oklahoma-UConn women's basketball game. Specifically, the Maya Moore cam. In theory, and without knowing the details, it seems like a reasonable idea. Highlight one of the best players in the game with her very own camera.

Isolated views have long been a part of televised sports coverage, so there's nothing groundbreaking there. But the thought of watching what great players do away from the action is an intriguing one. How does Moore come off a screen? How does she set up her opponent? How does she battle for defensive position?

All legitimate and interesting questions that might be much harder to answer with the typical half-court camera angle we're all used to. But there's a fine line between subtle tweaks that enhance the experience and drastic changes and distract from it. For ESPN it turns out, the Maya Moore cam fell firmly in the latter category. Via The Oklahoman:
An ESPN spokesman admitted Tuesday that using an isolated camera extensively on Connecticut star Maya Moore as part of a split-screen broadcast of ESPN2's Oklahoma-UConn telecast Monday night had shortcomings.

"We consistently strive to balance both our use of new and innovative elements to enhance our telecasts with fan response," ESPN spokesman Michael Humes said. "Following some internal reviews and viewer feedback, we made a decision to limit the amount of split-screen coverage during the Baylor telecast." The isocams are part of ESPN's initiative this week to provide unique angles to its college basketball telecasts.
Kudos to ESPN for listening to its audience. And this isn't to say that the isocam can't work. The problem is the decision to split-screen the broadcast, which makes the overall game-watching experience more tedious by effectively reducing the size of your television by 50 percent.

Picture-in-picture might be one solution, but a more elegant option could be to take the "alternate camera angles" options to the web. NBC did just that with it's Sunday Night Football coverage. On television, NBC kept its traditional coverage, and on the website, just about every camera angle a fan could dream up. That requires one more step (having your laptop in front of you while you watch the television), but that's sort of the point. In the end, most of us just want to watch the game. If we want to, say, focus solely on what Moore is doing -- and that probably makes up a small percentage of overall viewers -- networks can fill that niche with supplemental programming. In this case, unique camera angles via the internet.