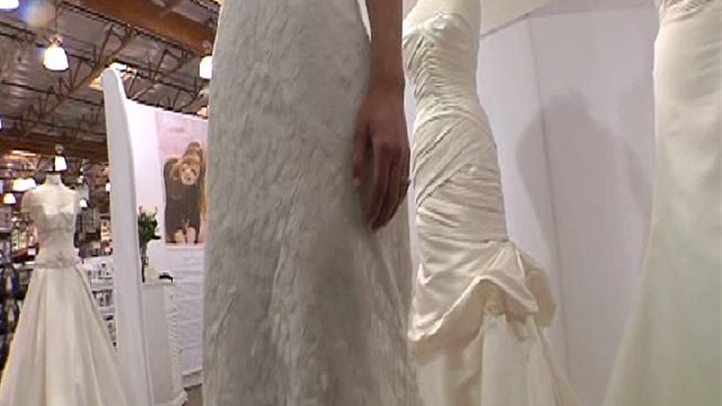 An Essex photographer is taking her profession to another level by joining the edgy "trash the dress" movement.
The trend in wedding photography is initially shocking: brides rip, tear and mutilate their expensive gowns. But many brides welcome it and can't wait to throw mud and paint on their couture.
"I love it; I have a blast doing it. We definitely go off the deep end," Capture Photography owner and operator Mary Beth Morrissey told the Middletown Press.
Morrissey recently joined this trend after learning about it from Internet blogs and wedding magazines. It was reportedly started in 2001, by Las Vegas wedding photographer John Michael Cooper.
The glamour shoots are generally shot with high fashion in mind and brides keep the photos for their keepsake wedding albums.
"I think it signifies that their wedding is complete and this is the final step for them," Morrissey told the paper. "It's a declaration of their wedding, a kind of letting it go and getting on with their married lives."
Photo shoot venues have included city streets, rooftops, garbage dumps, beaches, fields, and crumbling buildings.
"There's so much out there," said Morrissey. "Bars, cities, city streets. I have my eyes open all the time for new settings."