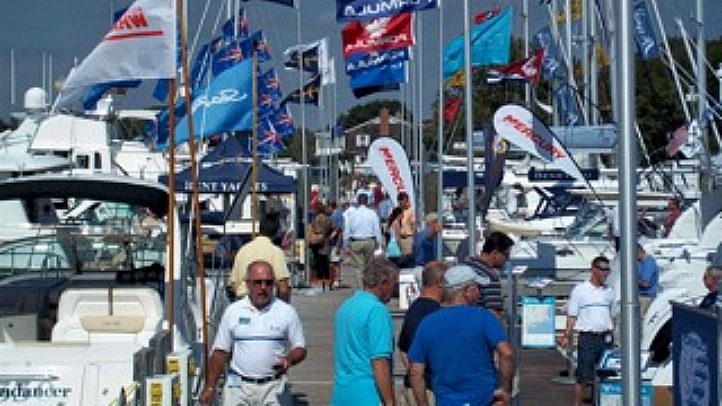 Summer may be over, but there will be plenty for boaters to do this weekend.
The 36th annual Norwalk Boat Show gets underway Thursday at the Norwalk Cove Marina.
While the main attraction will be the hundreds of boats on display and up for sale, there are many of other things to do at the show. Because the event is held at a marina, and the boats are in the water, it offers visitors more than just a tour of some of the boats.
"Not only can visitors come here to compare boat brands and find great deals, but this year, take full advantage of our waterside with the launch of a new series of on-the-water, interactive boating courses for boaters of all experience levels," said Jon Pritko, the show's manager.
There will be a bit of a celebrity feel to the show this year with Josh Harris, from Discovery Channel's "Deadliest Catch" stopping by Friday, Saturday and Sunday. Abby Sunderland, the girl who, at 16 years old, attempted to sail around the world by herself, with nearly-deadly consequences. She will be at the show Saturday and Sunday.
If all that isn't enough, check out a nautical-themed party Saturday night, which includes free beer and pizza.
The Norwalk Boat Show runs Thursday-Sunday. Adult tickets are $14. Children 15 and under get in free when accompanied by an adult.
For more information on the boat show, click here.