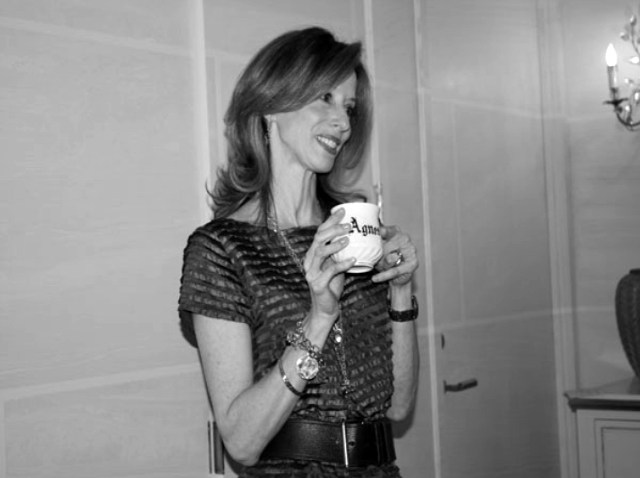 "Everyone has memories. I don't care if you're a taxi driver in Cleveland or the Queen of England ... you have memories," New Canaan's Monica Rich Kosann said to an intimate crowd of fashion and film folk and bloggers last week. She played hostess at the Town & Country apartment in the Soho Mews in New York City where her pals, Josie Natori and Tony Goldwyn shared the background stories on their own favorite heirlooms. Kosann, who's own heirloom was a mug labeled Agnes and her memories of growing up with a traditional European family, then turned the tables on her blogger guests, where stories of a slightly miraculous diamond ring and the discovery of excessive boxes of rubber bands were told.

Kosann's event not only celebrated her love for memories and family, but also the premiere of her new e-zine, Fine Art of Family. The Web site tells the stories of collectors, families, experts and friends, linking them all together through the very portal and theme of Kosann's event: memories. Fine Art of Family also goes hand-in-hand with Kosann's namesake fine jewelry line, featuring lockets (celebrity favorites) and sentimental photo-focused pieces, as well as her personal family-focused career as a photographer.

Find Monica Rich Kosann's designs at Craig's Fine Jewelry in Ridgefield (203-438-3701) and visit The Fine Art of Family online.