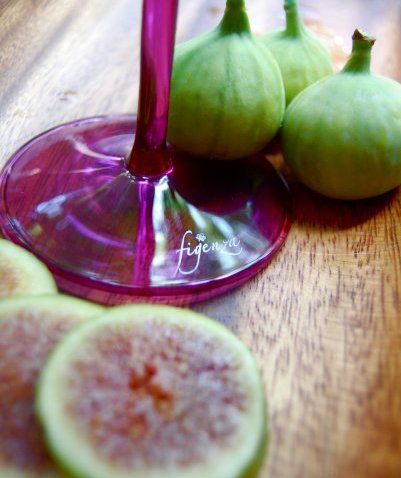 LOVE MACHINE: Oysters, asparagus, fresh garlic... are the romance juices flowing yet? If not, one overlooked aphrodisiac is teaming up with another to create one powerful love potion that's sure to seduce your senses this Valentine's Day weekend. Figenza pairs vodka and figs for an unexpected catalyst cocktail that should, if only, create for a great conversation piece.

As for a fig fest menu, we like the Fig Sedution for your Valentine:
3 oz. Figenza
1 oz. Peach Schnapps
1 oz. Pineapple Juice

Shaken, not stirred. (If you know what we mean.)

BUY IT: Visit Figenza online to find a carrier near you.