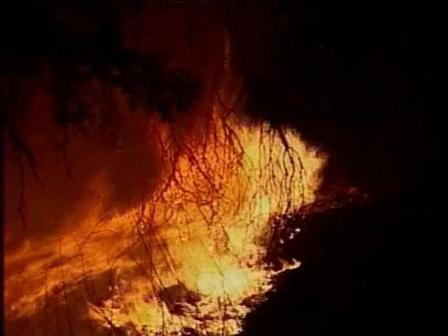 Officials are investigating a suspicious fire in an abandoned building on the grounds of Connecticut Valley Hospital in Middletown.
The fire stared behind the hospital and was reported at 1:17 a.m. on Tuesday. Officials from the state Department of Mental Health and Addiction Services said that there was no electricity in this building.
The hospital's onsite fire department responded first and then called in four more departments for help.
The fire damaged the west side of the building and crews remained at the scene through late afternoon to check on hot spots.
Officials, including arson investigators, are looking into the cause.
The state building inspector was at the scene on Tuesday, trying to determine how bad the structural damage is and whether or not the building will have to be taken down.
No one was hurt and it never posed a threat to anyone in the hospital, officials said.