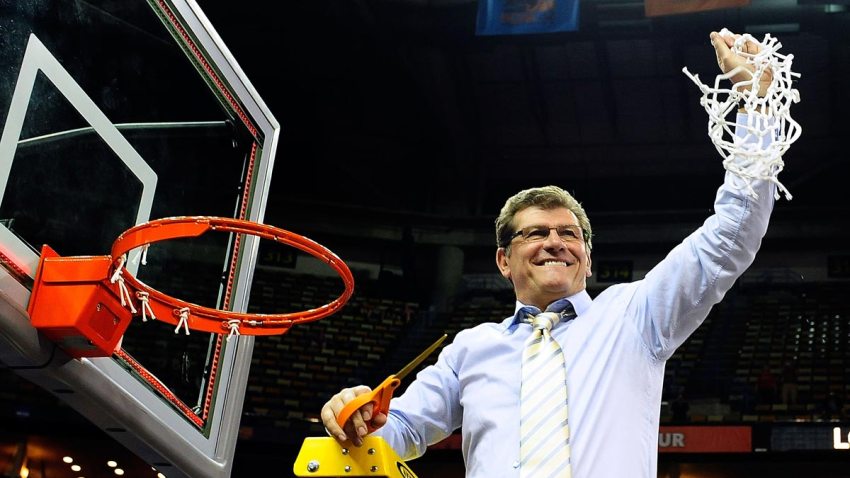 First Night is a week away and with it, the official start to the 2013-14 basketball season. And this year, for the first time, an inter-squad scrimmage between players from the men's and women's squads. On Thursday, UConn announced the two teams led, appropriately enough, by Geno Auriemma and Kevin Ollie.

#TeamGeno
Omar Calhoun
Saniya Chong
DeAndre Daniels
Niels Giffey
Bria Hartley
Brendan Lenehan
Shabazz Napier
Phillip Nolan
Briana Pulido
Terrence Samuel
Breanna Stewart
Kiah Stokes
Torr Watts

#TeamKevin
Brianna Banks
Ryan Boatright
Amidah Brimah
Stefanie Dolson
Kentan Facey
Moriah Jefferson
Lasan Kromah
Tierney Lawlor
Kaleena Mosqueda-Lewis
Tyler Olander
Rodney Purvis
Leon Tolksdorf
Morgan Tuck

Gampel Pavilion doors will open at 6 p.m. ET, the men's and women's teams will be signing autographs from 6:00-6:45 p.m., and First Night begins at 7 p.m.