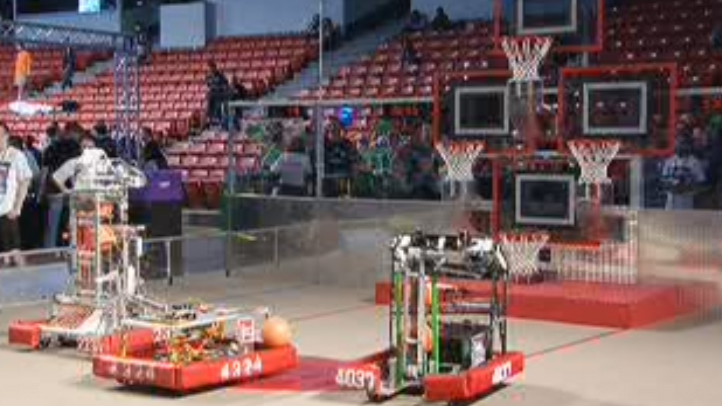 Students have come from six states to compete in the CT First annual robotics competition at the Connecticut Convention Center on Friday and Saturday to learn and for a chance at scholarships.
Dean Kamen, a New Hampshire-based inventor, entrepreneur and advocate of science and technology, founded For Inspiration and Recognition of Science and Technology in 1989 to get students interested in discovering the rewards and excitement of science and technology and First has been active in Connecticut since 1995.
High school students who are participating built robots with their mentors to solve a common problem over a six-week time-span, using only parts from a standard kit.
Ken Kasner, or CT First, said 64 teams are competing and about 1,800 students from six states will compete against other teams. .
Admission is free and the events run from 9 a.m. to 4 p.m. both days.