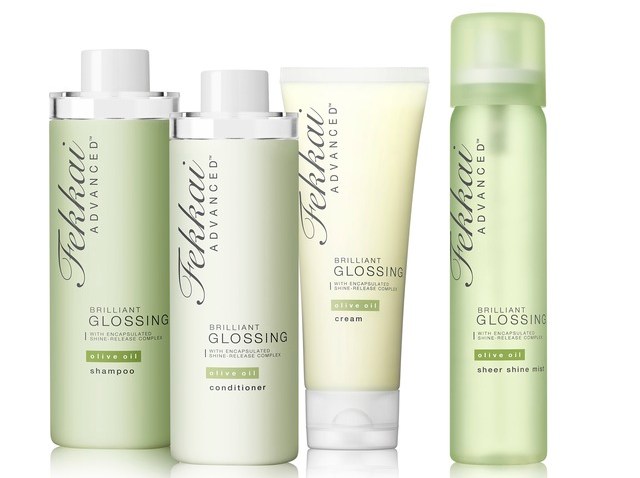 GO FEKKAI ABOUT IT... Remember to head over to Saks, in Greenwich and Stamford, today only (9/17) with a full-size version of shampoo that you currently use (full or empty, your call) and swap it out for a full-size one of the brand new Frederic Fekkai Advanced shampoo of your choice. Not a bad deal. Fekkai was under the tents with the likes of Rachel Roy and Proenza Schouler, styling for the VMA's, and so of course, creative director, Alexandre Chouery, who leads the house over at their Greenwich Salon, will be chatting with WANT THIS next week about how to make our hair equally fab.

RAY OF LIGHT.... We'll need a little primping and pampering after New York Fashion Week. However, our hiatus might only be a few hours at time, meaning a spa visit is probably (most definitely) in order. Luckily, a little birdy told us that Victoria's Beauty Center, in Avon, will be offering a free hot stone facial and light therapy treatment with any purchase of an anti-aging or acne eminence organic facial. Also, new visitors get 10 percent off their first set of services!

SIN-FREE SNACKING... We're all just as excited as you are for the big night of TV ahead of us. Not just because we're over here at NBC, or because we can't wait to see Pam ditch her cardigans for spandex-saavy maternity wear, but because it will also mark the reunion of our best lounge wear, our couch and our favorite snacks. Our snack du jour tonight? Pop Chips, obviously. Our defenseless snacking will be backed up by their no-fry, no-bake, no preservative promise. (We're all feeling a little fat after watching a week of runway.) Meaning under 150 cals a serving for handfuls of guilt-free goodness all night. Count us in.
Pssst.... don't forget, follow us on Twitter.