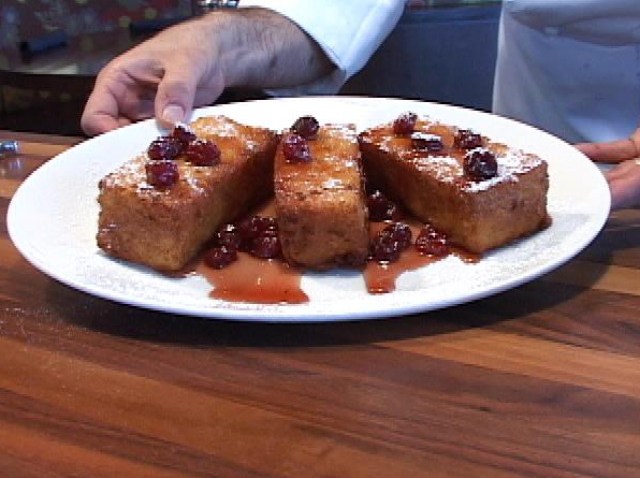 5 Eggs
½ Cup Sugar
½ Cup Heavy Cream
1 tsp. Pure Vanilla Extract
8 French or Italian Bread Slices-day old is best, ½" thick
4 Tbsp. Butter-or use vegetable spray as needed for cooking
Pure Maple Syrup as needed
In a bowl combine the eggs and sugar. Whisk until smooth. Add the heavy cream and vanilla. Whisk until smooth. Place the slices of bread in and let soak for 15 minutes or up to a half hour.
To cook, heat a griddle or heavy frypan on medium heat, 350 °f. . Melt the butter on the pan, spread out and add the bread slices. Cook for about 2 minutes on each side or until a deep golden in color and the middle is heated through. Serve with the the maple syrup and dust with powdered sugar. Enjoy!