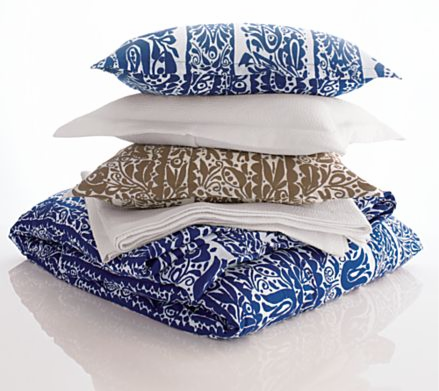 BED, BATH AND BEYOND: Those hip, color-blocking Finnish gods over at Marimekko answered our prayers when they created an easily accessible - and affordable - collection of bed linens and bath accessories for Crate & Barrel. These popped up on our radar as pricing well under $150 and for some, even cheaper than the regular in-house linens by the C&B folks. What's Finnish for "Bargain..."?

Also, Crate & Barrel have temporarily slashed $15-$30 off the original prices of their Marimekko collection. Now what's Finnish for "Steal..."?

BUY IT: Find at Crate & Barrel in Blue Back Square, West Hartford or order online.