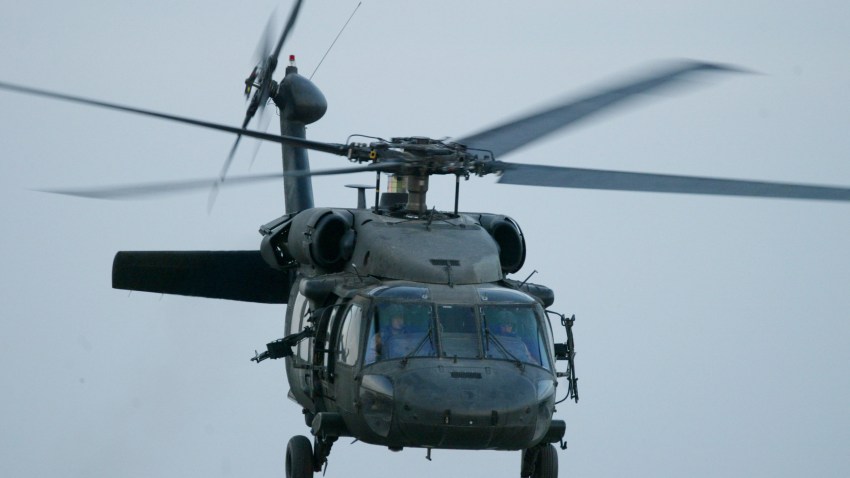 Three people who jetted in on a private plane to spend the day at a Connecticut casino were detained on Tuesday morning, accused of getting into a military helicopter at Groton-New London Airport.
Members of the Connecticut Army National Guard detained the casino patrons at 8:20 a.m. on Tuesday after they entered a Blackhawk helicopter, state police said.
The area was not signed or cordoned off and the public was not at any risk, state police said.
State police and other state and federal agencies responded to the airport and are investigating.
Police said the Blackhawk helicopters were not at risk and Army National Guard Officials at the site watch over the helicopters.
Follow us on Twitter @NBCConnecticut, on Facebook, and sign up for breaking news SMS alerts on your phone by texting "CTBREAKING" to 622669.