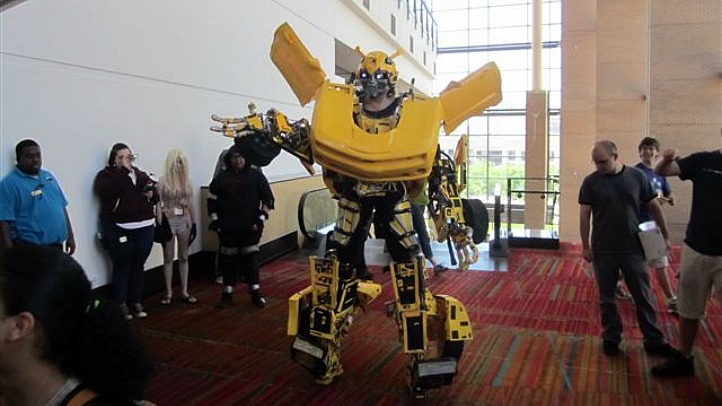 The Connecticut Convention Center in Hartford will come alive this summer when ConnectiCon's annual conference comes to Hartford.
ConnectiCon is a fan-run, membership- based organization for fans of web comics, anime, comic books, live-action-role-playing games, electronic games, science fiction, fantasy and horror.
This year's weekend of fun features 7,000 hours of programming spread out over the three days.
From July 13 through July 15, you can take part in hands-on workshops, see special guests, watch role-playing competitions and attend a fantasy masquerade.
Among the special guests to celebrate for the 10th anniversary will be Jim Cummings, who was the voice of Winnie The Pooh and Darkwing Duck.
Nils Hamm and Matt Stewart, illustrators for Magic: The Gathering, will also be doing signings.
To attend ConnectiCon you must be a member and you can buy an advance ticket for $50.