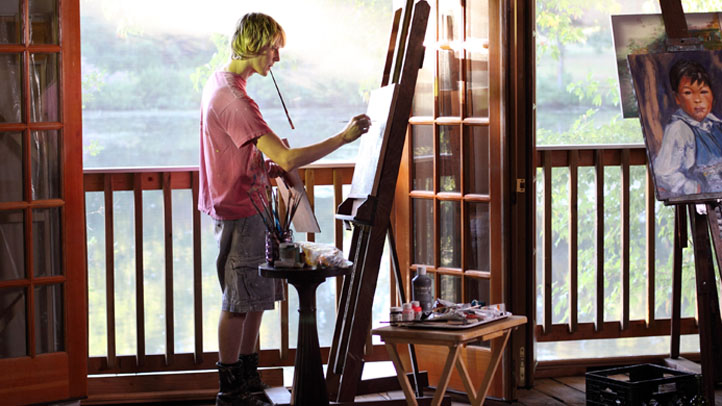 In the five years since the Kent Film Festival began, the festival celebrating independent film has grown and the newly expanded four-day Litchfield Hills Film Festival kicks off on April 7.
One of the films to be screened is "Fake," about an artist struggling to sell his own art who finds his true skill in forging work of great masters and ends up involved with the mob.
It stars Robert Loggia, who played Feech La Manna in the Sopranos; Fisher Stevens, who played George Minkowski in Lost; and Jill Flint, of Royal Pains and The Good Wife; and several others you've seen on big screens and small.
"Madness of War" is a student short film about a young soldier who deserts battle in 1776, mistakenly shoots a comrade, attempts to cover up his crime and plunges into madness from the guilt.
"The World's Tallest Man: Still Growing" follows Sultan Kosen as the 8-foot-tall man goes on an inspirational journey for life-saving surgery and true love.
The festival continues through April 7 in New Milford.