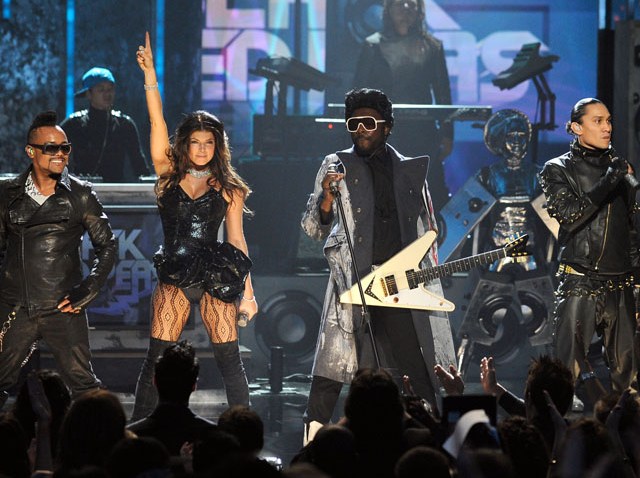 Start the New Year off on a good note. The Black Eyed Peas are coming to Connecticut in February and they'll be rocking it out at Mohegan Sun. Let's face it, their catchy, head bopping hits can get anyone dancing in 5 seconds flat.
Judging from their recent television performances on both Saturday Night Live and the Victoria's Secret Fashion Show, the Peas seem to sound even better live than they do on their latest album, The E.N.D., and that's impressive because their album is hot!
Now here's your chance to dance and sing along with Fergie, Taboo, will i.am and Apl.de.ap. Something tells me the concert will feel more like a party.
This year has been monumental for The Black Eyed Peas, starting with the March release of "Boom Boom Pow," which was not only the group's first #1 single on the Billboard Hot 100 but one of the top dozen or so longest-charting singles in Hot 100 history with 12 weeks at the top.
They bumped themselves out of #1 with their second single, "I Gotta Feeling" (released in June), surpassing their own success with a 14-week stay at #1 (only the fourth group in Hot 100 history to replace itself at #1). Their 26 consecutive week run at #1 has now become a new all-time benchmark in Hot 100 history (for groups or solo artists).
To date, The Black Eyed Peas have sold more than 27 million combined units worldwide, and have logged more than 300 headline tour dates in 29 countries with more than 2.2 million tickets sold.
Here's what you need to know to get your ticket. They go on sale starting tomorrow. If you'd like to make Saturday, Feb. 27 a good-good night, it all gets started at 7:30 p.m at Mohegan Sun Arena. For tickets, call 1-800-745-3000 or go to Ticketmaster's Web site. Tickets are $105 and $85.