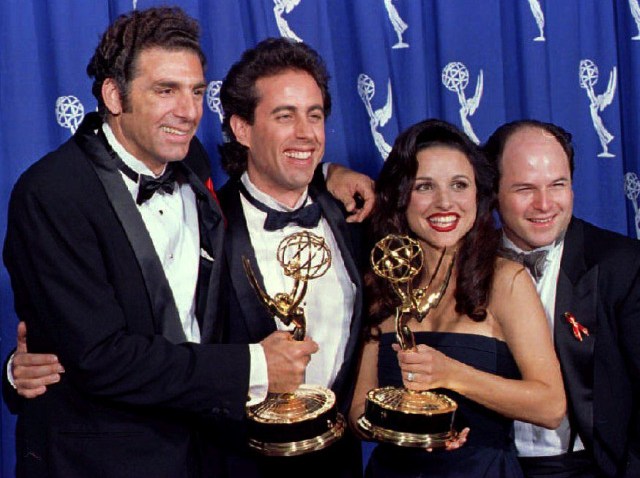 While many are celebrating Hanukkah, Christmas or Kwanzaa, December 23 marks the cult celebration of Festivus.
The first Festivus took place in Chappaqua, New York in 1966 by Daniel O'Keefe. His son, who became a writer for "Seinfeld" wrote an episode where George Costanza's (actor Jason Alexander's fictitious family) marked O'Keefe's family's real-life tradition.

In the tradition, an aluminum pole is used instead of a Christmas tree. Frank Costanza (Jerry Stiller) praised the pole for having a "very high strength-to-weight ratio" in the episode which originally aired on December 18, 1997 on NBC.

Other traditions for the holiday include the "airing of grievances" and the "feats of strength," where the goal is to pin the head of the household in a wrestling match.

The holiday was created by the fictional Costanza family, because they never celebrated Christmas, Kwanzaa or Hanukkah.
Connecticut holds two separate Festivus celebrations, but at different times of the year.

Connecticut College in New London calls its annual non-denominational holiday party Festivus, according to the school's Web site. Each dorm hosts a Festivus party, and a Festivus dance is held every year.

In Hartford, the Festivus Festival takes place every year, but it's generally held in July. The name may be a mere coincidence. It features a series of performances by bands. The festival has its own Myspace and Facebook Web sites.
So for those of you celebrating, in the words of the fictional Frank Costanza: "It's Festivus for the rest of us."