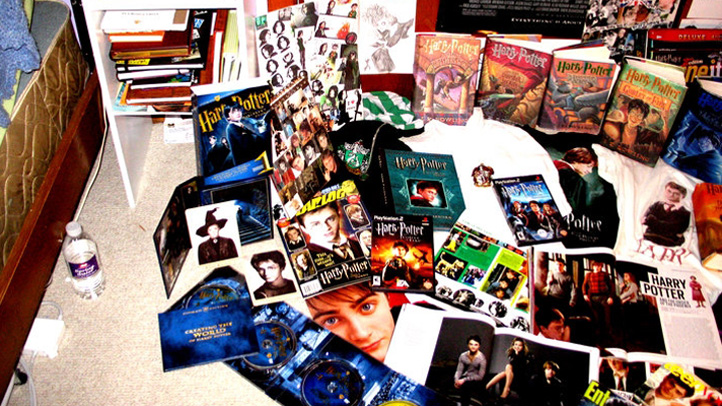 Harry Potter is conjuring up his last spell on the big screen, and you can expect that throngs of Potter fans will be waiting in long lines at movie theaters that are holding midnight screenings.
Jennifer Glatz is a self-professed Potter super fan and the 21-year-old Berlin woman plans to be in line by 9 p.m. to get into a midnight screening at her local theater.
She's loved Harry Potter since she was 11.
"Harry Potter actually got me into reading," she said.
In her Berlin home, she's amassed a massive collection of magazines, posters and autographed pictures of British actor Daniel Radcliffe, who plays the boy wizard.
Glatz has read the books over and over and has seen every movie at least 50 times, each.
"Knowing it word-for-word and never letting my love for it go down, not forgetting it makes me pretty obsessive," Glatz said.
The movie, "Harry Potter and the Deathly Hallows, Part 2," is the epic final battle between Harry and uber villain Voldemort.
The movie will wrap up the film series based on the much-beloved books.
Glatz has mixed feelings about the end of Harry.
"I'm not happy it's ending. I'm happy it's finally getting closure this has been a decade of my life."