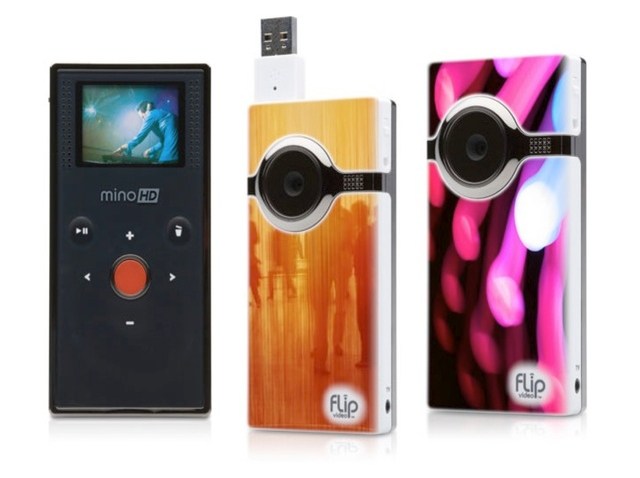 FLIPPING OUT... We might be ahead of the HD game, but are you? Are you living your full self-proclaimed reality TV life in HD as well? No worries, because those clever kids at Flip have taken their adorably customizable Flip Mino and given it HD filming capabilities for their brand new Mino HD. Starting at $199 for 60 (internally) recordable minutes, it weights about (or below) 4 ounces, with built in screens and speakers to capture and playback all of your point-and-shoot fun.
LUXURY LINENS... Is it hot? Is it cold? What the heck is going on with the weather lately? Either way we want all-weather protection from the cold while we're deeply involved with our fall TV love affair. We stopped on over at Restoration Hardware in Farmington, only to find the perfect (beyond perfect) cashmere throws marked down to $103.99 down from $299! Forget another cashmere scarf, we want to wrap ourselves in yummy cashmere goodness with a classic that can't be turned down. Find in-store, or online.

THANK THE LORD... AND TAYLOR... We love Friends & Family season. We find ourselves contacting all those retail-employed people that we normally deny (or forget) falling into those categories and taking them out to lunch, babysitting their children, begging for their coveted discount. Well, beg no more, because Lord & Taylor is offering up their annual 25 percent off (pretty much everything, including sale) Friends & Family discount to everybody and anybody, starting today (10/21) through the 25th. Download the printable coupon here.