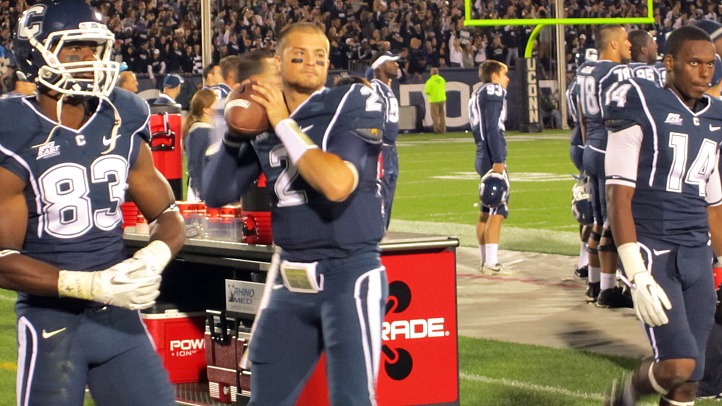 As the Big East tries to figure out a survival strategy after Pittsburgh and Syracuse announced they are leaving for the Atlantic Coast Conference, UConn President Susan Herbst says that the administration will always do what is in the best interests for the University of Connecticut.
As USA Today reports, officials from the remaining schools in the Big East: UConn, West Virginia, Cincinnati, Rutgers, Louisville and South Florida met in New York yesterday to discuss the future of the league.
The Day of New London reports that acting athletic director Paul McCarthy and Herbst's chief of staff, Rachel Rubin, attended the meeting to represent UConn.
The state Herbst released on Wednesday does not specifically address the meeting.
"The past several days have magnified the period of instability that exists today in the world of college athletics. I want to say thank you to all of our loyal supporters and fans of UConn and our athletic programs for their patience during this time," Herbst said in a statement released on Wednesday. "We remain committed to our ideals and principals in intercollegiate athletics and will continue to achieve excellence academically and athletically."
She told the Associated Press on Tuesday that no formal application has been filed with any conference, and the school has not ruled out staying in a reconstituted Big East. But she said she's receiving inquiries from across the country as the school considers which conference might make the best fit.
Should UConn and possibly Rutgers, also abandon the Big East for the ACC, that would allow the conference to further extend its reach into the Northeast and New York City television market.
The Big East requires 27 months' notice if members decide to leave for another conference.

Copyright AP - Associated Press